The US Army Corps of Engineers has delayed the construction of the Dakota Access Pipeline and called for "additional discussion and analysis in light of the history of the Great Sioux Nation's dispossession of lands, the importance of Lake Oahe to the Tribe, our government-to-government relationship, and the statute governing easements through government property".
In a statement issued on Monday (14 November), the army corps said that while their earlier decisions to grant permission for construction were "comported with legal requirements", they now want to review and discuss the project with the Standing Rock Sioux Tribe that is against the pipeline over concerns about the safety of Lake Oahe.
The army said that it would talk about the pipeline crossing the lake and how to reduce the risk of a leak, along with an evaluating the adverse effects of a spill that would affect the tribe.
However, the director of climate and energy program director at the Rainforest Action Network, Amanda Starbuck said, "This delay provides an opportunity for the U.S. government to resolve outstanding issues to the full satisfaction of the Standing Rock Sioux Tribe and end this pipeline project."
Standing Rock Sioux tribal chairman Dave Archambault II said that he was "encouraged" by the army's decision, although the holdup was not "100 percent what the Tribe had hoped for".
"Not all of our prayers were answered, but this time, they were heard," Archambault II added.
The development comes amid rising tension over the line that has drawn firm opposition from Native American and environmental activists. The $3.7bn (£2.94bn) Dakota access pipeline is designed to transport crude oil from North Dakota into Illinois, which will also run through the states of South Dakota and Iowa.
The 1,170-mile pipeline crosses 50 counties and three major rivers. The Standing Rock Sioux Tribe along with a number of other tribes have been protesting against the construction since summer as they fear the construction will ruin sacred sites and contaminate drinking water for them.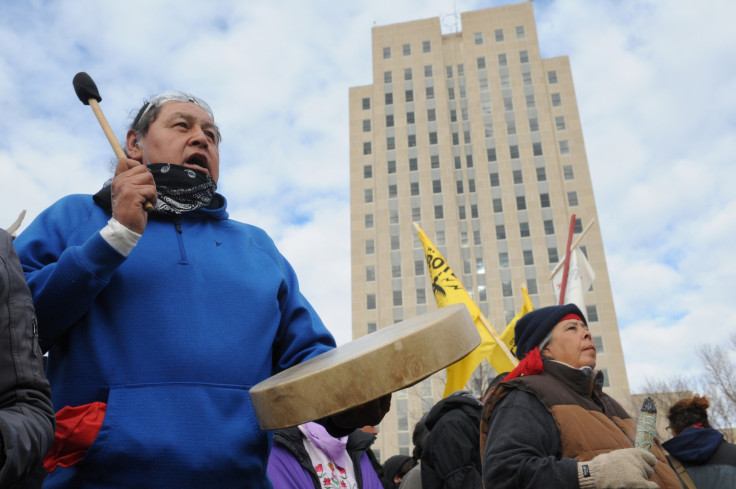 In between all the delays and discussions, some reports have claimed that if the pipeline issue would continue under the administration of President-elect Donald Trump as it seems unlikely for him to stand with Native Americans or environmentalists.
It is not clear how long the delay would last and whether it will survive under the Trump administration.
According to a Guardian report, the president-elect has invested between $500,000 and $1m in Energy Transfer Partners (ETP) – the operator of the pipeline – and $500,000 to $1m holding in Phillips 66, which will have 25% stake in the Dakota Access project once it is completed.