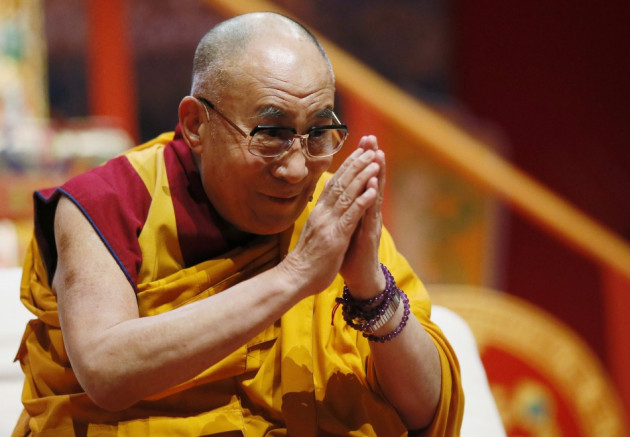 The Dalai Lama celebrated his 78th birthday on Saturday 6 July, calling on young people to create a 'happier' century.
"The present-day generation can create better conditions and build a world where everyone can live in harmony and in a spirit of coexistence," the Dalai Lama, who fled Tibet in 1959 after a failed uprising against Chinese rule, told the crowd.
"Youngsters of today have an opportunity to build a happier century," said the monk. "For those of us from the 20th century, there is nothing we can do now."
The Dalai Lama celebrated his birthday at Bylakuppe, 150 miles from Karnataka state capital Bangalore, where the largest camp of Tibetan exiles was set up in India in the early 1960s.
The spiritual leader spoke to some 40,000 Tibetans who migrated from Tibet and settled in India.
In an hour-long speech, he urged people to "practise compassion" and not just think of themselves, adding that education only has value "when you are compassionate towards others".
Tibetans in China have to steer clear of public ceremonies celebrating their 78-year-old exiled spiritual leader, whom Beijing has denounced as a "wolf in monk's robes".
Authorities in Qinghai had discussed proposals to ease restrictions including allowing Tibetans to openly display photographs of the Dalai Lama, the International Campaign for Tibet told Reuters.
On Saturday, however, there was no sign of any celebration with many ordinary Tibetans not even aware it was his birthday.
At the Kumbum monastery close to Qinghai's capital, Xining, monks prayed in a room next to another that was built as a shrine to the Dalai Lama, whose photograph was displayed.
"We'll celebrate his birthday at our homes privately but we'll never do it in the open," said Khedroob, 40, a monk at the Kumbum monastery.
"But we don't have to wait for a special day to celebrate, we celebrate him every day."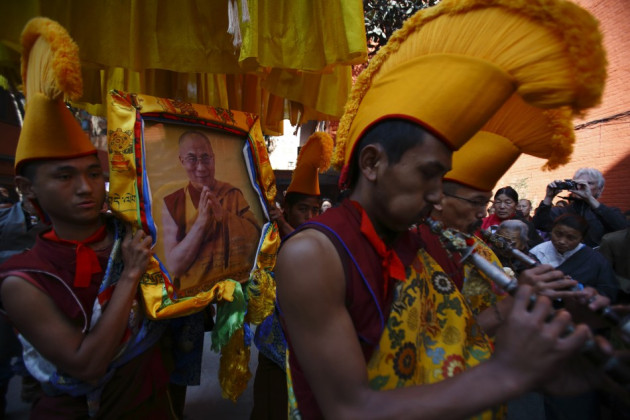 Self-immolation
Chinese officials have accused the Dalai Lama of providing money to encourage people to set themselves on fire, and said there was evidence to prove he was orchestrating the self-immolations.
At least 117 Tibetans have set themselves alight since 2009, mostly in heavily populated Tibetan areas of Sichuan, Gansu and Qinghai provinces.
But the Tibetan spiritual leader says he does not support such acts. "It's a sad thing that happens. Of course it's very very sad. In the meantime, I express I doubt how much effect (there is) from such drastic actions," the Dalai Lama told the Telegraph.
A female Dalai Lama?
The Tibetan spiritual lead hopes that his next reincarnation will be a woman, believing that women have more sensitivity than men. "I think [it would be] good because you see, biologically, female[s] have more potential to develop affection or love to other," he said in a Telegraph interview.
The Dalai Lama has also called himself a feminist, saying in 2009 "isn't that what you call someone who fights for women's rights?"