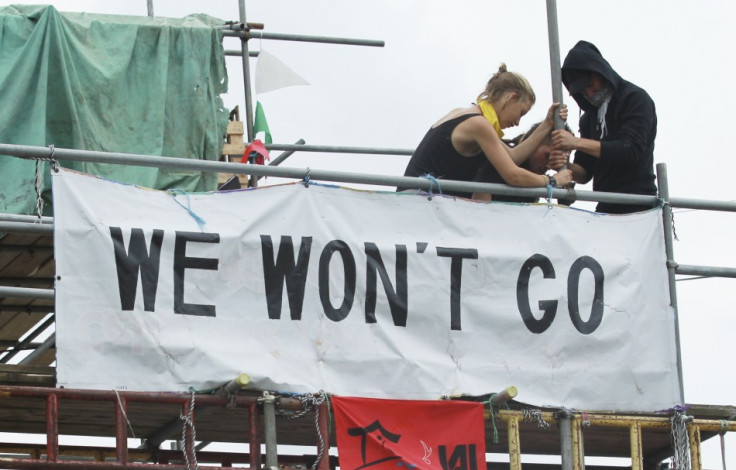 The residents at the UK's largest illegal Travellers site have won a temporary reprieve in their long-running battle to stay on Dale Farm.
A judge has rules that the residents of Dale Farm near Basildon in Essex were entitled to an extension of their injunction stopping their evictions until the courts have decided on the legality of their proposed removal.
This has come as a blow to Basildon Council, who are facing additional legal action that looks set to prolong the 10-year battle to clear the site, which is now expected to cost them £18 million.
Travellers have more litigation in the pipeline which could further delay evictions. They are currently planning to seek a judicial review on the grounds that eviction is "disproportionate" under human rights laws.
Last night the travellers' supporters called on Basildon Council representatives to "return to the negotiating table", saying that continuing the action will only see costs spiral even further out of control.
Kate O'Shea, from Dale Farm Solidarity, said: "We call on Tony Ball (council leader) to return to the negotiation table.
"The situation at Dale Farm needs a sensible and common sense approach and we urge all parties to use this pause to find an amicable solution.
"The UN and two local bishops have offered to mediate any talks should this be required, and we urge Tony Ball to accept their offer."
The Gypsy Council echoed the calls, saying it had become clear during Friday's hearing that the site would not necessarily be returned to open countryside even if the eviction went ahead.
A statement said: "Pursuing this eviction would be a bad thing for both sides."
Reacting to the news, resident of Dale Farm Kathleen McCarthy said: "Every day is a blessing and we feel that at least our arguments are being listened to.
"One thing is certain: we will all stand together. Either we all go or none of us go, we will not let the council divide us."