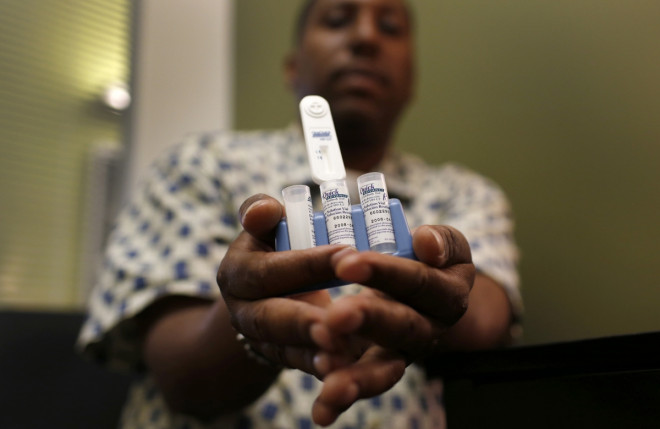 Colorado is poised to become the first US state to allow terminally patients to take experimental drugs under new so-called "Right To Try" legislation.
John Hickenlooper, the state's governor, signed the bill into law on Saturday.
The bill passed unanimously through the Colorado Legislature after harrowing testimony from relatives who told stories of failing to receive federal permission to access experimental drugs.
"When you're terminal and there's a drug out there that might help you, it can seem that the obstacles to get that drug are insurmountable," Senator Irene Aguilar, a physician who co-sponsored Colorado's bill, told AP.
Aguilar named the measure the 'Dallas Buyers Club' bill, after the film about a determined Aids patient who smuggled treatments from Mexico because they weren't cleared for use in the United States.
Matthew McConaughey won an Oscar for his portrayal of the real-life Aids patient Ron Woodroof, who smuggled unapproved pharmaceutical drugs into Texas.
He distributed them to fellow sufferers by establishing the 'Dallas Buyers Club' while facing opposition from the Food and Drug Administration (FDA).
Colorado's bill received a no-comment from doctors' groups, hospitals and health insurers. The bill was amended to clarify that health-care providers and insurers aren't liable for any adverse effects in a patient who gets access to a drug outside clinical trials and then gets sick or dies.
However critics of 'Right to Try', including Dr David Gorski, say they are merely feel-good measures that won't help patients.
On his blog, Dr Gorski, a surgical oncologist, wrote: "These proposals are built on this fantasy that there are all these patients out there that are going to be saved if they could just get access to the medicine.
"In reality, the patients that might be helped are very few, while the number of patients who could be hurt by something like this are many."
Similar "Right To Try" bills are to be signed in Louisiana and Missouri.
Watch the trailer for Dallas Buyers Club