The police officers allegedly involved in the killing of 32-year-old Philando Castile have been identified as Jeronimo Yanez and Joseph Kauser.
The Minnesota Department of Public Safety Bureau of Criminal Apprehension (BCA), which is conducting an independent investigation into the officer-involved shooting, said both the officers have been with the St Anthony Police Department for four years.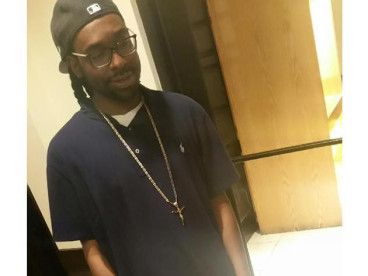 The shooting took place on 6 July in Falcon Heights, Minneapolis when Castile and his girlfriend, Diamond Reynolds, were pulled over by police for a broken tail light. Reynolds reportedly recorded the entire incident showing how one of the police officers suddenly shot Castile while he was trying to get his ID card and driver's licence out of his pocket.
In a press release issued by BCA on Thursday (7 July), the department said that officer Yanez fired from his weapon at Castile.
The statement added that no one else was injured in the incident and that the police officer immediately requested an ambulance. Police recovered a gun from the scene and have collected several videos – including squad car footage as evidence – and have spoken to witnesses.
The BCA said that besides Castile and Reynolds, their "juvenile daughter" was also present in the car at the time of the incident.
She was sent to Roseville Police Department along with Reynolds, who later gave her statement to investigators. According to BCA, since St Anthony Police Department officers do not wear body cameras, hence, they have requested eyewitnesses to contact them with any possible information.
Some Roseville Police Department and St Paul Fire Department personnel reached the scene soon after the incident and provided medical aid to Castile until an ambulance arrived. Castile was transported to Hennepin County Medical Center where he was pronounced dead, the BCA said, noting that both the involved officers are on standard administrative leave.
The BCA will hand over its findings of the investigation, once complete, to the Ramsey County Attorney's Office without recommendation for review under Minnesota statutes.