Liverpool's former director of football Damien Comolli says Chelsea ended up doubling their original bid for Fernando Torres to £50m in order to secure the Spaniard in the 2011 January transfer window.
Torres has scored 23 goals in close to two years with The Blues but has often struggled for fitness and consistent form, with the likes of Andre Villas-Boas and Roberto di Matteo failing to bring the best out of the faltering Spanish striker.
Chelsea brokered a deal for Torres on deadline day in the January transfer window in 2011, and Comolli, at the time the director of football at Liverpool, who negotiated the £50m sale of the striker says the starting bid was half of the eventual fee.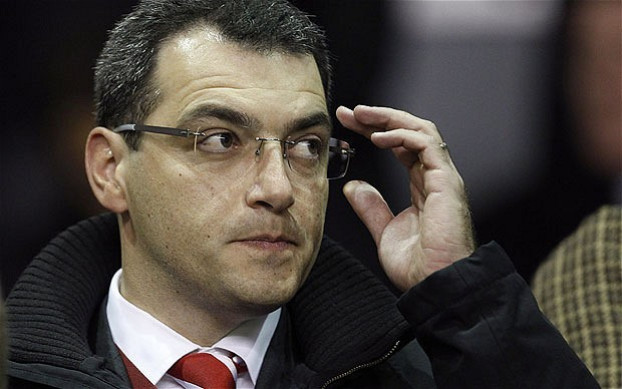 "Chelsea kept bidding higher and higher [for Torres], until we got to a point where the difference between their first and final bid was double," Comolli said.
"They [FSG] asked me what the risks were and I said that if things don't go well you'll lose something on Andy, but it is difficult to measure whether you will make money if things go well because Liverpool aren't a selling club and he could be here for ten years.
"They asked Kenny and myself if we were happy to do the deal. We said 'yes' and they said they were happy to take the risk because Fernando had to go."
As Torres continues to struggle to adapt at Chelsea, the legacy of Comolli's tenure at Liverpool is currently being played out under the stewardship of Brendan Rodgers, who is being forced to pick up the pieces from a series of misguided deals which are currently affecting the club's plight in the Premier League.
The raft of spending under Comolli and manager Kenny Dalglish has also affected Rodgers' movement in the transfer window, but the Frenchman has defended his actions in the market, claiming not every deal turned out to be a failure.
"First of all you need to look at the big picture," Comolli added.
"We did 26 deals, and to think we would not make any mistakes in such a huge number of deals in and out would be totally unrealistic. I don't think we made any mistakes on the players going out, and whether we made mistakes on the players who came in I think, first of all, time will tell.
"I am very uncomfortable for players to be judged after six, eight or even 12 months. Sometimes it takes two or three years. In two or three years you can say, 'Damien and Kenny, you were wrong'. Or you can say, 'They just needed time'."