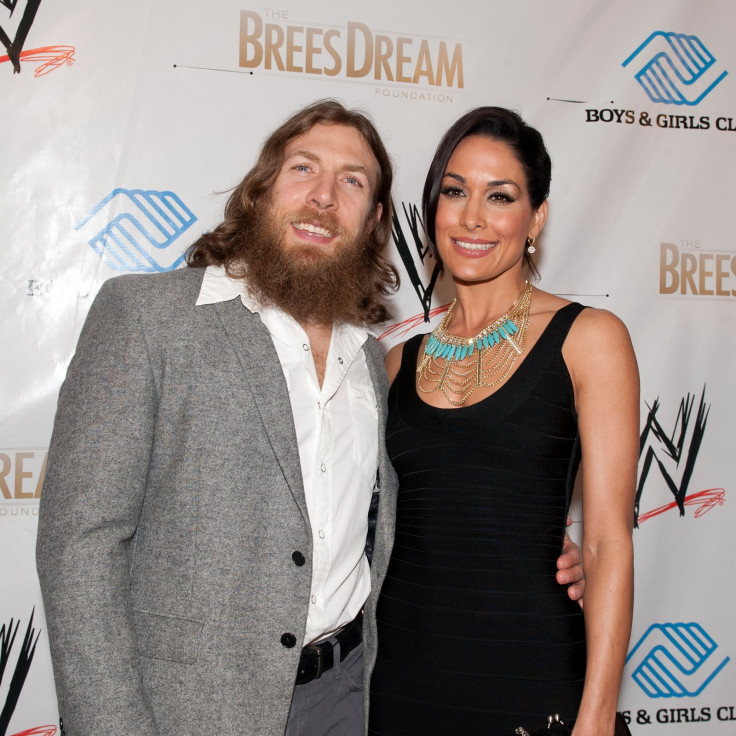 Daniel Bryan broke down as he opened up about not being able to wrestle anymore in the WWE due to the injuries he suffered when he was a wrestler. Bryan, whose real name is Bryan Lloyd Danielson, announced his retirement from the ring this February, citing "medical reasons".
Bryan asks Brie Bella on this Wednesday's Total Bellas, if there's a chance he could get back in the ring.
"Bryan they gave you one percent chance. Do you really feel that there's a chance it could be wrong?" Brie Bella says during the episode of Total Bellas, when Bryan – who is now the Smackdown general manager – asks her, "There's still a small chance that that test was an anomaly, right?"
"I mean I'm not saying I'm coming back, but if there's a chance, there's a chance, right?" the former wrestler stressed.
However, the 32-year-old diva told Bryan that he needed to look beyond wresting.
"If it wasn't your health then I wouldn't care, but it's serious. And your health is so important to me," Brie said.
The 35-year-old former wrestler started crying when Brie said, "Think of everything you've accomplished in wrestling."
Bryan, however, said that those days were behind him and he won't be able to do what he "love to do from now until forever".
On Wednesday's episode of Total Bellas, Brie further opened up Bryan's health.
"It's been very hard for Bryan to adjust to life without wrestling and I think he's been holding a lot of confusion in, he's been feeling a lot of things that he doesn't want to tell me because he's trying to deal with it on his own. I'm like, this is just a roadblock," she said.
"I'm coming to the end of my career and it's like this is supposed to be the happiest time for me to really enjoy the ending. But like I literally have three weeks left in my career that I've just worked my ass off for the last nine years and it's like I'm trying so hard to enjoy it but I can't because I see him and I feel so bad," Brie said with tears in her eyes.