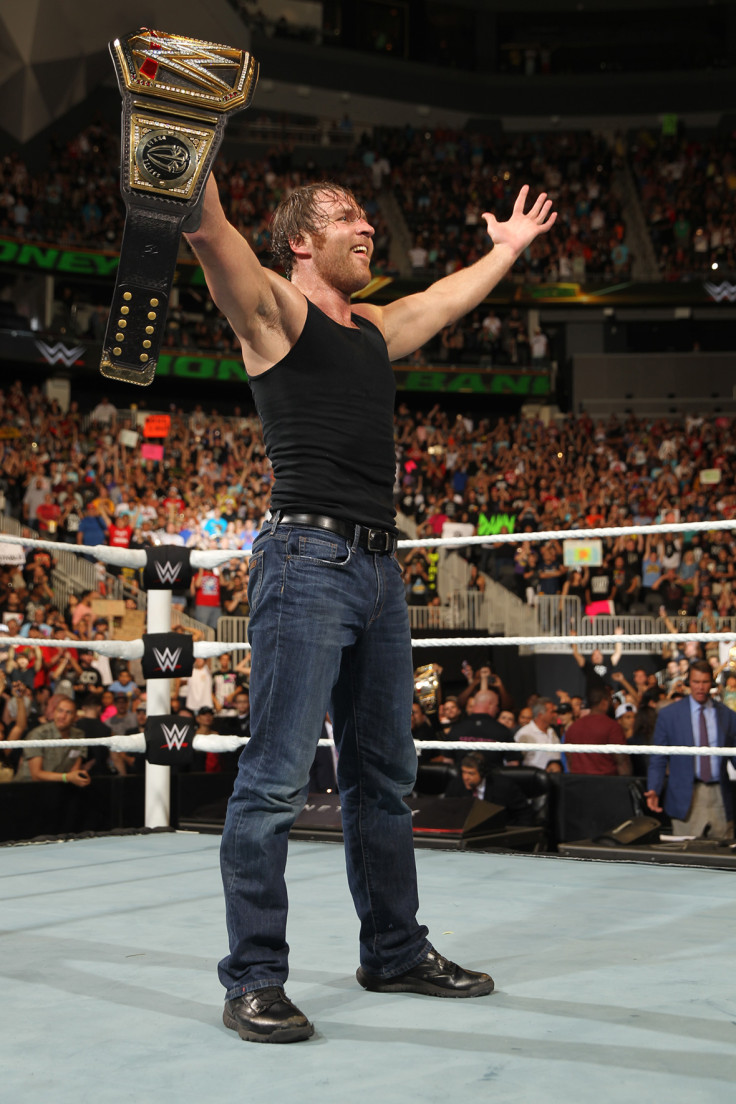 The latest episode of SmackDown Live saw an exciting line-up of matches aired from the Prudential Center in Newark, New Jersey on 1 November. The main card saw Dean Ambrose square off with champion AJ Styles in a non title fight, while in another featured match Dolph Ziggler and Curt Hawkins battled for the Intercontinental Championship.
Check out the complete SmackDown Live results:
AJ Styles vs Dean Ambrose (Number 1 contender for WWE World Championship)
The two superstars went head-to-head as soon as the fight started. Dean Ambrose pressured AJ Styles throughout the match as he desperately wanted to become the number 1 contender for the WWE World Championship. During the fight, Ambrose got distracted as James Ellsworth – who was banned from ringside – appeared out of nowhere to cheer him. Next, The Phenomenal hit the Lunatic Fringe with a high kick for a two count, while Ellsworth was chased through the crowd by security. During the final moments of the fight, Ellsworth re-appeared and distracted Styles that allowed Ambrose to overpower him with Dirty Deeds, which led to the latter's win.
Kane vs Randy Orton (No Disqualification Match)
The lights went out when Kane and Randy Orton were exchanging bombs in the ring. And when the lights turned on, Bray Wyatt was with Luke Harper at ringside. Orton went for an RKO, but Kane blocked it and slammed a boot in his face. Next, Wyatt and Harper pulled Kane out of the ring, but Kane fought them both and re-entered the ring. Kane was about to inflict some serious damage on The Viper, but Harper and Wyatt entered the ring and Orton finished Kane off with an RKO.
The Usos vs The Headbangers (SmackDown Qualifying Match)
The Usos (Jey and Jimmy) attacked The Headbangers (Mosh and Thrasher) even before the bell rang. During the fight, Jey nailed a cheap shot from the floor while the referee was distracted with Mosh. Next Jimmy rolled Thrasher up for the win.
Curt Hawkins vs Dolph Ziggler (WWE Intercontinental Title Match)
The Miz and Maryse were on commentary. The fight was a quick one which ended after champion Dolph Ziggler nailed a superkick on Curt Hawkins.
The Spirit Squad vs American Alpha (Survivor Series Qualifying Match)
American Alpha secured their spot on SmackDown's tag team Survivor Series with Grand Amplitude on The Spirit Squad's Mikey.
Becky Lynch and Nikki Bella vs Carmella and Alexa Bliss
Carmella and Alexa Bliss came out on top after Bliss nailed the DDT on Becky Lynch for the win.