Police are investigating claims a Scottish teenager killed himself after video conversations recorded online were used to blackmail him.
Daniel Perry, from Dunfermline, Fife, is thought to have killed himself after being the target of an online scam where victims are tricked into making explicit videos via webcam recordings on Skype.
The 17-year-old is said to have believed he was talking to a girl around the same age from Illinois in the US for several months.
However, the scammers then threatened to post the videos online to his friends and family unless he paid them money, telling him he would be "would be better off dead" if he didn't.
Daniel died after jumping off the Forth Road Bridge on 15 July - reportedly less than an hour after being blackmailed.
It has also emerged Daniel took his life after receiving abuse on the social network last.fm three months before his death, which has recently come under huge criticism following the suicide of 14-year-old Hannah Smith who also suffered months of abuse on the site.
The mother of the teenager, Nicola Perry, described him as the "last person you would think would end their life".
She added: "Knowing him as I do, he has felt embarrassed, horrified and has thought he's let everybody down.
"He was coming up for his 18th birthday so it's not as if we could have been checking what he was doing on his laptop.
"However, he wasn't doing anything wrong, just what anyone his age might do, but this scam is all about exploiting young people.
"Even if he came to me and said he needed money we'd have helped him but we knew nothing about any of it."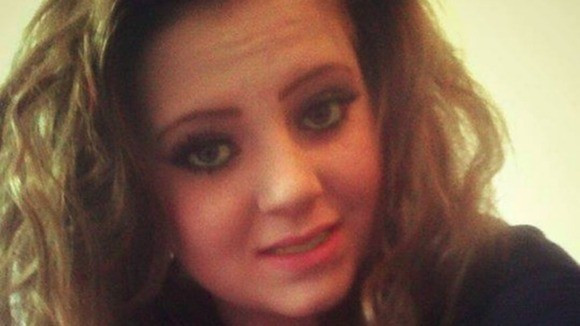 Daniel posted details of his Skype conversation via his Twitter account. On the day of his death, he wrote to the blackmailers: "What can I do to stop you showing this to my family?"
When they told him to pay the money into a bank account, Daniel replied "bye".
His mother said Daniel initially survived jumping off the bridge and was rescued by a lifeboat crew, but died shortly afterwards.
Perry said: "Whoever is behind this scam has manipulated the footage. These people are clever and dangerous.
"I believe he didn't give them any money and I don't know how much they asked from him.
"When I feel strong enough I want to do something to stop this happening to other young people. I'll go to the high schools and tell them what can happen.
"If I can stop this from happening to other young people then I'll feel I have done something for him."
The funeral of 14-year-old Hannah is due to take place in her home town today. The owners of Last.fm initially said they would announce the findings of a safety review on the site on the same day as Hannah's funeral, but have now changed the date as a mark of respect.