Didier Drogba attempted to persuade Crystal Palace winger Wilfried Zaha to play international football for the Ivory Coast prior to his England call-up, says Chelsea striker Daniel Sturridge.
Zaha has been included in the England squad to face Sweden on Wednesday, the first player to be selected from the Championship in two years, since Jay Bothroyd was selected to face France under Fabio Capello.
The 20 year old was born in the Ivory Coast, and despite playing youth football for England's Under-19 and Under-21 sides, is still eligible for the African side, with captain Drogba having attempted to join The Elephants according to Chelsea man Sturridge.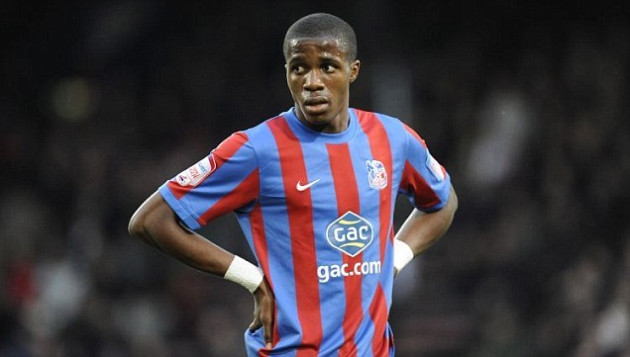 "I have watched him play a few times and he is a talented player," Sturridge said. "He looked sharp in training today. He has a lot of skills and can bring a lot to the table and I am looking forward to playing with him.
"I know Didier has to try and bring him to Ivory Coast because every country wants the best players and we want him to play for England.
"The manager has picked him to be involved in the squad. He has been here, he told me, since he was four years old. Whichever decision he makes is up to him. It is fantastic for him because he is not playing in the Premier League."
Sturridge is one of three strikers selected by Roy Hodgson for the Sweden friendly, despite having not made a Premier League start for Chelsea this season.
The 23 year old, who has scored twice in all competitions this term, says he hopes for a starting spot in Hodgson's team in Stockholm despite his limited first team opportuntities for Chelsea.
"It's not all about the players who are starting for their teams," he said. "It's irrelevant. If the England manager believes in you, he will choose you for his squad."
"It would be fantastic for the manager to choose me to play from the start. If I could showcase my abilities it would be fantastic and hopefully I would be as sharp as I possibly can be. If I don't start it would not be a huge blow. Any minutes would be welcome for me."