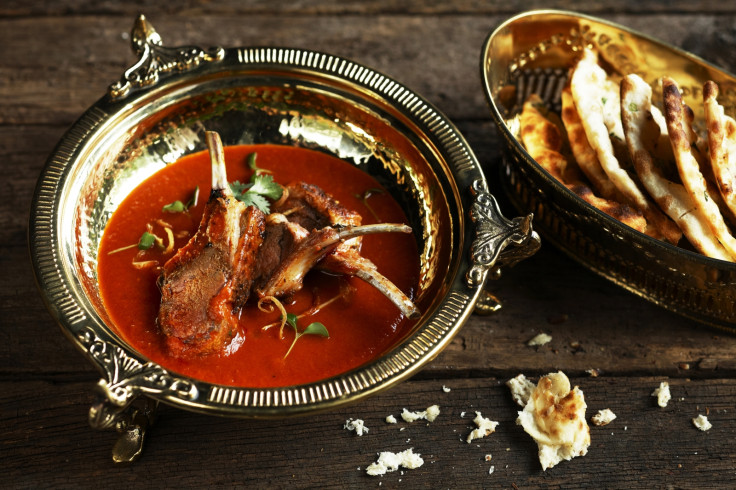 Darbaar is oddly located in Shoreditch in east London. Just across the road from the Queen of Hoxton club-bar, you still wouldn't know it was there were you to be leaving the venue: the entrance to the restaurant is placed around the back of the building.
Darbaar is headed up by Abdul Yaseen, formerly of the Cinnamon Club, and he knows what contemporary Indian food is. Additionally, if you turn right as you come in, you could always try out the bar.
Our verdict
The restaurant is quiet. It\'s a Tuesday night and it never fills up – this isn\'t a signal that something\'s wrong with the restaurant; it\'s just a Tuesday night. It is a caveat when we talk about the service, however, as there wasn\'t a lot of other people for them to focus on, but it was lovely – neither hanging around the table nor totally ignoring us; the mid-point where you can feel like there\'s someone there but you can get on with your conversation.
The layout itself has a contemporary sparkle with a big open kitchen acting the hub of the place. A counter lies on the edge of the kitchen area, at which there are stools to cater to walk-ins – a nice touch, it\'s not everywhere that they think of people who just want a nice meal before popping elsewhere.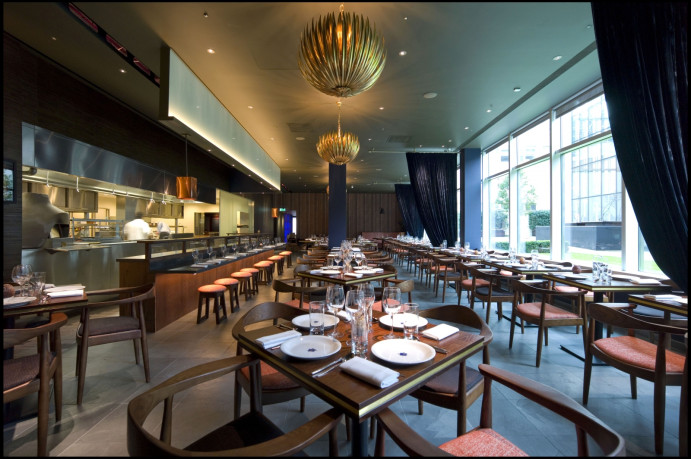 There\'s one thing that bothers me, but it\'s not until we\'re a few plates through that I put my finger on what it is: the music. Good restaurant music should be good enough that you could sit back and enjoy it but easy enough that it doesn\'t bother you – easy listening, essentially. \"Are they playing movie soundtracks?\" I say to my companion across the table. They definitely were: I couldn\'t place the films, but the tunes were emotion-laden piano pieces – American Beauty-style despondency. Not at all what you want to feel in a restaurant. Whoever\'s iPod was plugged in was changed to something a bit easier later on, but it was still an odd moment.
We\'re having a chef\'s set menu entitled Daawat: £35 a head, it\'s meant to be ordered for the entire table and comes in three courses.
The very first dish is a standout: hiriyali date and samosa chaat. They\'re potato-stuffed and delicious –a sweet and savoury delight. Along with these come tandoori salmon tikka, a well cooked addition, and lamb sheekh kebab, which is notable because of added pomegranate.
For the mains, huge chunks of delicious paneer are wonderfully spiced. Beside that, Kerala spiced shrimp is stir-fried with coconut, giving it a distinct flavour and making its overall spiciness deceptive. On a stand came butter chicken which was, well, butter chicken – nothing wrong with it, but nothing particularly special about it either. With these came naan, rice and a kaali daal. Our server commented that the daal was his favourite, but it was too thick for us: it added an unnecessary heaviness to an already heavy meal. Between the two of us there was still a lot left when they took the bowls away, as we were royally stuffed.
Address 1 Snowden Street, Broadgate Quarters, London EC2A 2DQ

Times Lunch: Monday to Friday 12pm-2:45pm. Dinner: Monday to Saturday: 6pm-10:45pm. Closed Sundays

Telephone 020 7422 4100

Website darbaarrestaurants.com

Menus Here

Prices £35 a head for the Daawat set menu
A spiced carrot-cake dessert was nice but totally overshadowed by fantastic lemon figs – it was really the fruit we wanted after all of that meat and spice. A chai at the end was extra-flavourful thanks to black pepper. I know this because my companion works in the tea industry and could taste it straight away. Her only other comment was that hot tea shouldn\'t be served in a glass; I\'m not sure how true that it but I suppose I have to defer to her knowledge.
The meal was certainly filling, but the £70 price tag for two people feels steeper than one might usually go for – if that was slightly lower or included drinks, it would seem better. Whether or not you get to experience the latest Oscar-winning soundtrack, Darbaar seems set to be a good spot for an after-work meal, and would do the job rather well. Just take your time with the paneer.