Prince Harry's romance with Suits actress Meghan Markle has been surreptitious until news of their relationship was revealed on Sunday 30 October. Since then, it was falsely claimed that the 32-year-old royal cancelled his flight to Toronto to visit his new love before the story broke.
It was reported on Thursday (3 November) that Harry has in fact been staying with Markle in Canada for the past week.
Since hopping on a plane on Thursday (27 October) to see his girlfriend, the secretive couple have allegedly enjoyed Halloween to the utmost during his stay, with Canadian gossip columnist Shinan Govani of thestar.com claiming that they stepped out together in public over the weekend.
They apparently attended a Halloween party at Soho private members club in Toronto on Saturday night. Govani claims that the prince – complete with black SUVs – has been in the Dupont Street area of Toronto, where Markle lives.
The "extremely serious" couple spent a wild Halloween weekend partying at the exclusive Soho House Toronto for an eerily-themed bash on Saturday evening – the night before the news of their relationship reached the press.
It is thought that the couple have been residing at Markle's apartment for a whole week since the prince flew out to her just hours after conducting his royal engagements in Nottingham.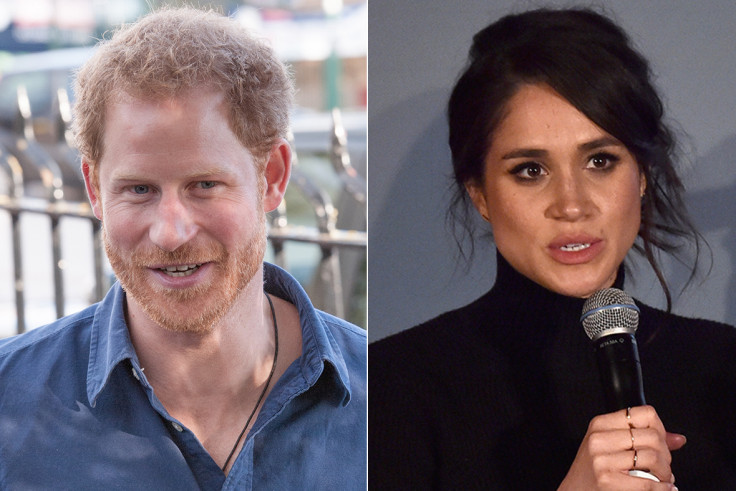 According to The Sun, Harry is said to have even gone trick-or-treating while disguised in a mask as part of the weekend's revelries. The Toronto branch of the Soho House chain demands a membership cost of almost £1,700 a year with an additional £240 joining fee. In order to even gain a membership, two existing members of the club must "propose" you.
Sources also claim that the couple mostly spend "cosy nights in" together at Markle's luxury apartment, with one friend telling the publication: "The watchword on this has been total secrecy from the get-go. Harry wanted to keep this under wraps for as long as possible. [...] It's been cosy nights in with wine and good food. Harry loved every minute of it."
Of their Halloween antics, one resident told the Toronto Sun about approaching two security guards – something you don't see every day in the area. She said: "On Halloween day, I came out of the house and there were two guys with the window open and I walked right up to them and said, 'Who are you? The cops?' and he said, 'Yeah, we are'".
"They were undercover, everyone in the neighbourhood saw them," she said, before adding: I've seen her. I remember seeing a girl and thinking she stands out, that she was exceptionally good looking."
As reports about the divorced actress continue to swirl, Harry is said to have already introduced Ms Markle to his father, Prince Charles – and she has also met his cousin, Princess Eugenie.
Markle caused quite a stir among her 1m Instagram followers on Tuesday (1 November) with a picture of two bananas spooning. It is now known that Harry was staying with her when she posted it. The press were told that the prince was a "no show" for his British Airways flight to Toronto on 30 October.