Prince Harry paid a welcome visit to Nottingham today (26 October) where he demonstrated his rugby skills and dealt with the odd situation of being presented with a bag of Haribo upon arrival.
The 32-year-old royal looked perplexed when a lady in the waiting crowds pulled out the bag of treats from a plastic carrier bag, and stopped to chat to her for some time. Harry appeared to kindly reject her offer as she popped the sweets back into the bag, before the clip was cut.
See video here:
The fifth-in-line to the throne visited the northern English city to meet the Sheriff of Nottingham and passionately speak up for some of Nottingham's poorest residents.
He championed the residents of St Ann's, a notorious area, and met a city councillor named Jackie Morris – who holds the ceremonial title of sheriff – along with senior police officers at Nottingham's new central police station.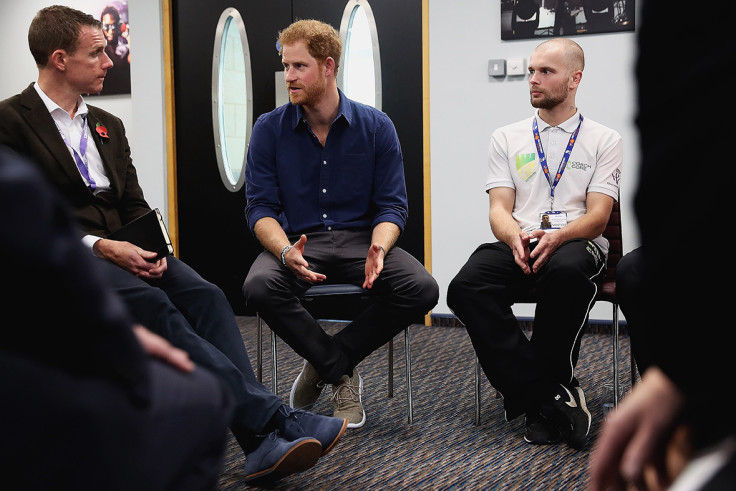 The redheaded royal has spent the last three years working to improve the lives of young people in St Ann's, dabbling in projects including supporting a boxing club and a recording studio to keep them out of trouble.
When the sheriff thanked him for his efforts, he told her: "You know we're just trying to show we care. It breaks my heart that a kid as young as six can be influenced to lead a life that he wouldn't otherwise have led."
The police station Harry asked about the main crime problems in the city as it pioneers a new project housing 400 police and council officials – working together to fight crime including anti-social behaviour. The prince was informed that many crimes have fallen, but there has been a recent spike in knife incidents in the district.
Harry was heard asking: "Are these individuals that are known namewise?" before officers explained that some were, but there was a regular turnover of new offenders.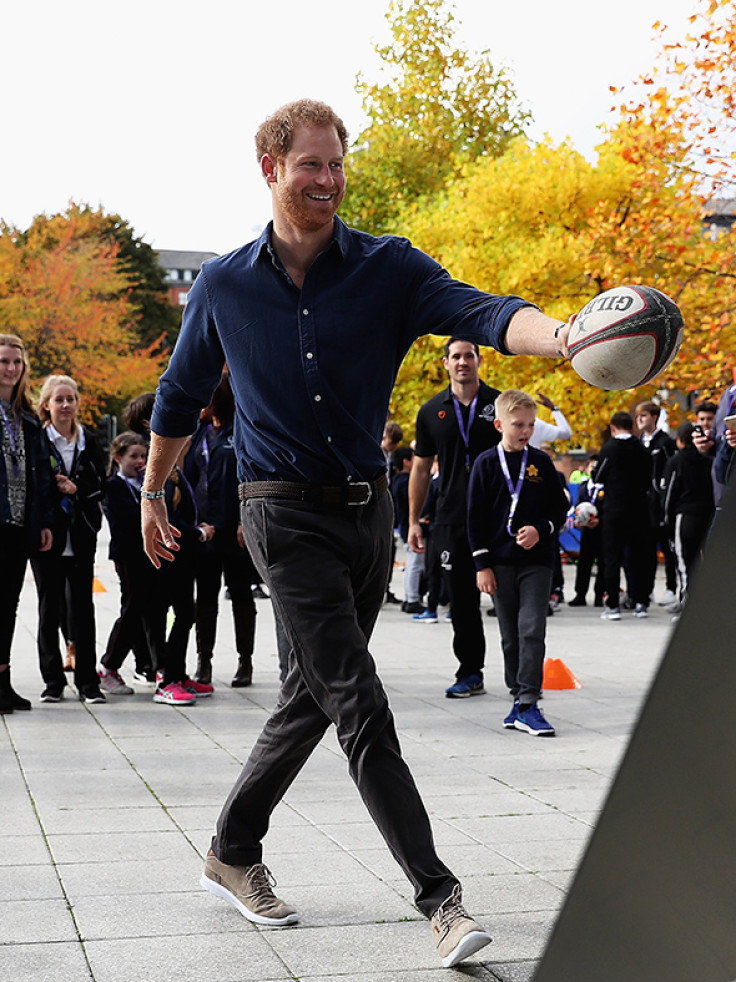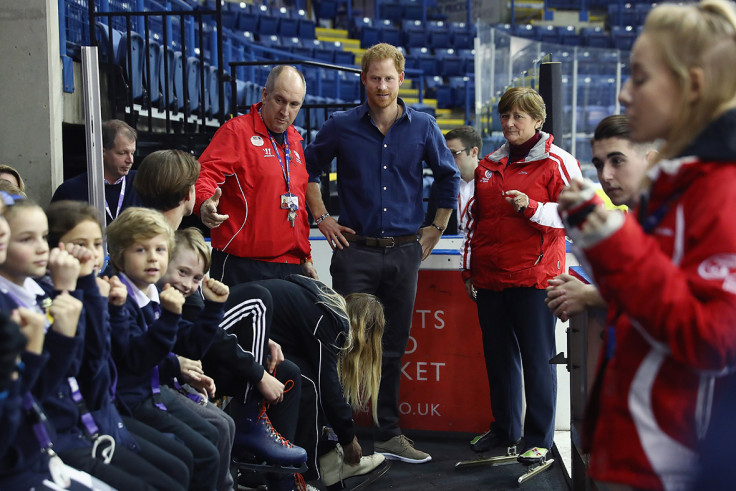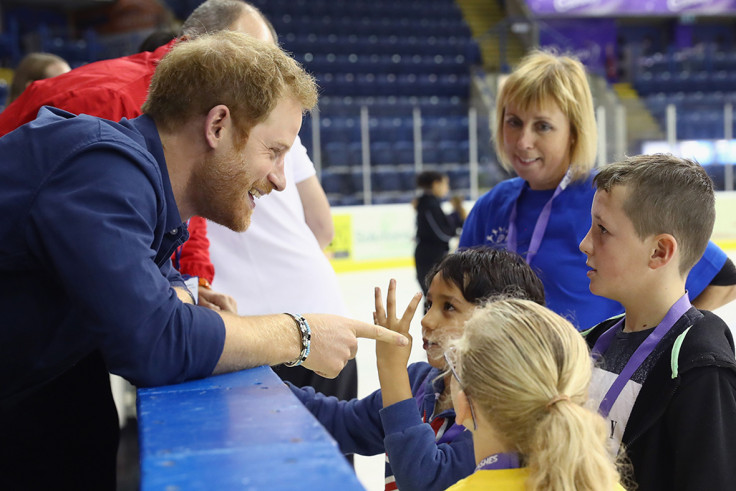 The playful prince joked with one officer on his tour of the building, teasing one officer on the operational floor that he was pretending to work on the computer. He leaned over Inspector Paul Gummer and asked: "Are you actually working or not? You could be working. The jury's out."
Later on, Harry participated in a game of rugby with children from Chetwynd Primary Academy School during a visit to Coach Core at the National Ice Centre in the city. Prince Harry helped develop the Coach Core apprenticeship scheme with the Duke and Duchess of Cambridge. It takes young people aged 16-24 with limited opportunities and trains them to be sports coaches and positive role models and mentors in communities.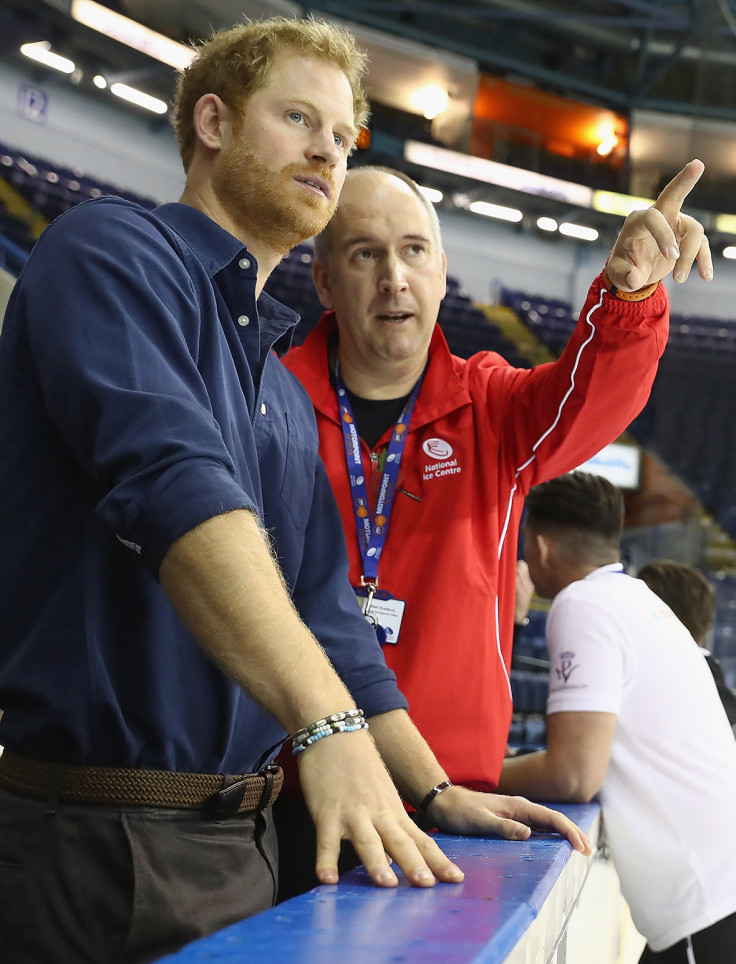 The prince – a notable English rugby supporter – was eager to show off his sporting skills with the young people and appeared to be in his element. And he appeared to take the sporting role seriously as he changed out of his suit from the morning into a casual blue shirt, grey chinos and some grey trainers to ensure his skills could live up to the children's expectations. Judging by the reception he got, he didn't do too shabbily.