Sophisticated hackers providing "crime-as-a-service" are increasingly turning to the Dark Web to offer their skills and hacking products to the highest bidder, while a drive towards this shady – and often anonymous – underground world could leave Europe at heightened risk of terror attacks.
That's one of the major findings from Europol, the top law enforcement agency that collects intelligence and combats crime and terrorism across countries in the European Union. In its 2016 Internet Organised Crime Threat Assessment (IOCTA), the agency revealed a number of alarming findings.
"There appears to be an increasing trend in the number of Darknet forums dedicated to terrorist ideals," the report stated. "This growth has also been reflected in the increase of technically savvy terrorist affiliated individuals who share and disseminate their ideas in these forums.
"This has resulted in amplified cyberattacks to Western targets even if they have been of little impact. The trend is indicative of growing cyber capability amongst these groups as their knowledge expands and they exchange expertise."
The spike in terrorist activity online has been defined by groups such as the Islamic State (Isis/Daesh) which routinely spread propaganda via clear-net social media channels such as Facebook and Twitter. Meanwhile, the group has also used the web to disseminate so-called "kill lists" on a number of occasions.
Luckily, at the time of writing, the terror groups utilising cyber-tools have failed to launch any meaningful attacks on the West beyond routine website defacements. However, as the report notes, that's not to say the intent, nor the capability, for future attacks is non-existent.
"While the extent to which extremist groups currently use cyber-techniques to conduct attacks appears to be limited, the availability of cybercrime tools and services, and illicit commodities such as firearms on the Darknet, provide ample opportunities for this situation to change," the report said.
It continued: "The mature crime-as-a-service model underpinning cybercrime continues to provide tools and services across the entire spectrum of cyber-criminality, from entry-level to top-tier players, and any other seekers, including parties with other motivations such as terrorists.
"The cybercrime as-a-service business model [...] provides the access to tools and services to people with little knowledge of cyber matters, circumventing the need for expert technological skills."
The Dark Web offers those who know where to look easy access to hacking tools such as distributed-denial-of-service (DDoS) packages, compromised servers and a slew of malware strains. Meanwhile, websites such as The Real Deal often sell software exploits to customers in exchange for virtual currency.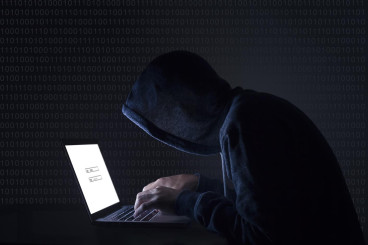 "The relentless growth of cybercrime remains a real and significant threat to our collective security in Europe," said Europol director Rob Wainwright.
"Europol is concerned about how an expanding cybercriminal community has been able to further exploit our increasing dependence on technology and the internet."
The 72-page law enforcement report described in detail a range of other crimes that have been bolstered by the rise of the internet – including online child sexual abuse, the spreading of hacked personal data and a sharp spike in spear phishing attacks.
The latter technique has been used this year against global targets, from the Democratic National Committee (DNC) to the World Anti-Doping Agency (Wada).
Meanwhile, in the background of all this illicit activity lies the ever-growing reliance on virtual currencies such as Bitcoin and Ethereum. "Many of these new currencies focus on innovation and utility, making them more accessible or useful for business, but even these show potential for criminal use," said the Europol report.
"The majority of law enforcement currently has its attention focused on Bitcoin, a fact which is not lost on the criminal community," it continued. "It is therefore logical to assume that some smaller criminal communities may be abusing lesser-known cryptocurrencies in order to stay under the radar."
Most recently, Europol announced it is now planning to further investigate how digital currencies are used by the criminal underworld. "There is a clear consensus that digital currencies pose a money laundering and terrorism financing threat," it said in a statement last month.