Authorities in Minnesota have released police dash cam footage of a police officer fatally shooting Philando Castile during a 2016 traffic stop. The squad car video, along with other evidence from the investigation, was released just four days after officer Jeronimo Yanez was acquitted in the death.
The immediate aftermath of the shooting was seen by millions after Castile's girlfriend, Diamond Reynolds, livestreamed it on Facebook. But the video of the moments leading up to the livestream have been viewed by few outside of officer Jeronimo Yanez's manslaughter trial.
The video picks up at dusk on 6 July 2016 on a busy street near the Minnesota state fairgrounds, the New York Times reported. Yanez is following a white Oldsmobile driven by Castile, a longtime school cafeteria worker who is with his girlfriend and her four-year-old daughter.
According to the Times, what is not heard on the video is Yanez radioing his colleague that he believed Castile matched the description of a robbery suspect. Yanez says Castile's "wide-set nose" matches that of the robber's. The officer waits for the second officer to arrive before pulling Castile's car over.
The newly released video shows what appears to be a routine traffic stop for a broken taillight quickly dissolving into deadly shooting.
Castile, who had a permit to carry a gun, can be heard calmly telling Yanez, "Sir, I have to tell you, I do have a firearm on me."
Yanez responds, "OK, don't reach for it, then...Don't pull it out."
"I'm not pulling it out," Castile assures him.
"Don't pull it out," Yanez repeats.
Castile manages to say, "I'm not!" before Yanez opens fire. Yanez fires seven shots, fatally injuring Castile. "I wasn't reaching," Castile can be heard saying softly after the shots end.
After the shooting, Yanez keeps his weapon pointed into the car as he requests backup and an ambulance. Emotional, he repeatedly yells an expletive, and asks that the child be removed from the car.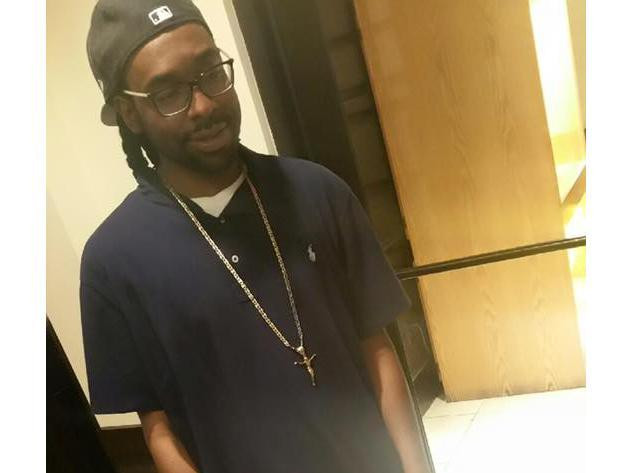 Charged with three felonies, including second-degree manslaughter, Yanez insisted Castile was reaching for his gun and that he feared for his life. But Reynolds, who was sitting beside Castile, said her boyfriend was simply reaching for his driver's license as he had been asked.
The dash cam, which was behind the car, did not provide a full view of the front seat of Castile's car, the Times noted.