David Beckham has insisted that he isn't considering retiring from professional football, with the LA Galaxy star saying he loves playing too much to stop now.
Beckham is currently hoping to be selected as an one of three over-age players to represent Britain in the 2012 London Olympics. Though he will be a torch bearer for the games, London 2012 chairman Sebastian Coe has insisted manager Stuart Pearce won't be pressured into choosing the superstar to participate.
"We have put no pressure at all on Stuart Pearce. He has to pick the team that he thinks can lift that trophy, I wouldn't expect any other coach to operate on anything other than that basis, the coach has to be in pole position to select on skill and merit," he said.
But Beckham is pushing hard to garner a place on the side, who will be hoping to win gold on their home soil and in the country where football was invented.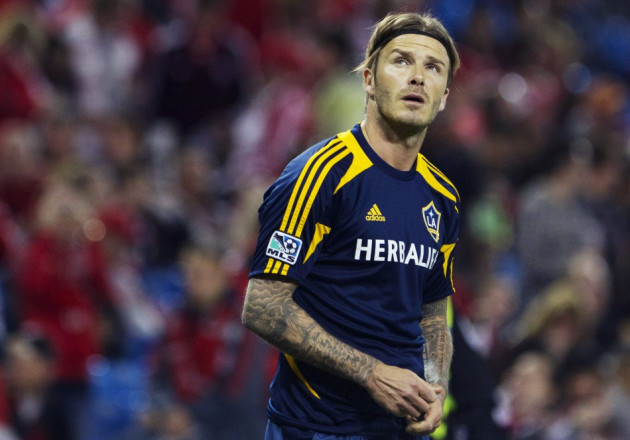 "I'm in good form, I've scored a couple of goals lately and I'm feeling fit and working hard," the former Manchester United superstar told BBC.
"So yes, if I'm called upon of course I'm ready. I've always said I wanted to represent my country in any way, shape or form.
"I've done that for many years with England, and I hope to do that with the Great Britain team."
Beckham also praised the appointment of former United teammate Gary Neville to England's backroom, saying his experience will be priceless as the side prepare for the 2012 Euros.
"It's great for the country and great for the team," he said of the appointment. "It's a clever move because of his experience in tournaments and his experience playing for England.
"He knows what's gone wrong and what's gone right in past tournaments. The players respect him and it's an amazing thing for us to have."