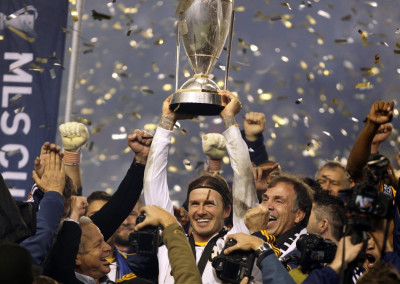 David Beckham downplayed speculation over his future after he helped Los Angeles Galaxy win the MLS Cup with victory over Houston Dynamo Sunday.
Beckham and Robbie Keane combined to set up Landon Donovan for the decisive goal in a 1-0 victory at the Home Dept Centre, California.
The win gave Beckham his first silverware since moving to America in 2005 in what was widely considered to be his final match for Galaxy.
The former England captain's contract expires at the end of December but he refused to be drawn on rumours linking him with a move to Europe.