A giant street party awaits Germany next month to mark 25 years since the fall of the Berlin Wall with an entertainment line-up, including Beethoven, light shows and a rendition of David Bowie's Cold War hit Heroes.
Government spokesman Steffen Seibert told reporters: "With the street festival, we will celebrate the peaceful revolution and the fall of the Wall.
"We will be thinking of the many courageous and determined people whose persistent protests made possible the happy events of November 9, 1989 and, subsequently, German unity."
The long-planned celebrations will start two days earlier with an art project featuring 8,000 illuminated white balloons stuck to the ground along a 15-kilometre stretch of the Berlin Wall's former path.
The balloons will be released from their ropes on 9 November and set into the night sky with Beethoven's 9<sup>th Symphony playing in the background.
The anniversary's entertainment highlights, include everything from a Berlin State Orchestra to a breakdance troupe and Leipzig techno musician Paul Kalkbrenner.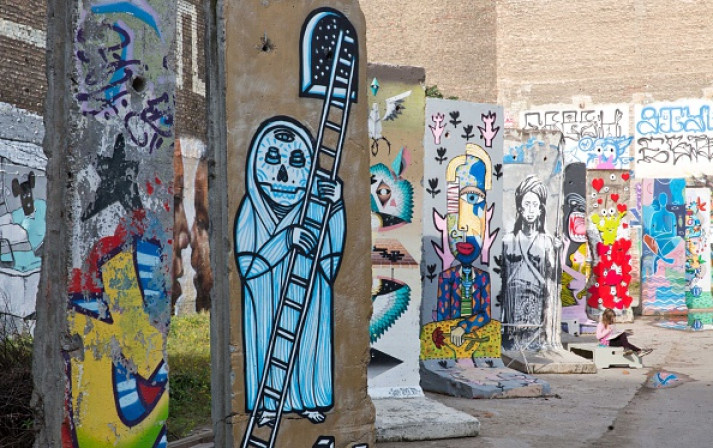 The highlight of the weekend will be British singer-songwriter Peter Gabriel's performance, Heroes that was recorded by Bowie in a studio close to the Wall in 1977.
Bowie was living in West Berlin at the time of the recording.
Other interesting planned happenings, include Former East German dissidents speaking about their past and how everything changed over a night.
Some of the announced speakers are singer-songwriter Wolf Biermann, author and filmmaker Freya Klier and Berlin politician Ulrike Poppe.
"It will be an emotional weekend when Berliners get to celebrate the happiest day in the city's recent history," said Berlin city government spokesman Richard Meng.
Chancellor Angela Merkel who was raised in the East will also be inaugurating a new permanent exhibition at the Berlin Wall Memorial.