Peaky Blinders has garnered a global fan base as dreamboat Cillian Murphy, plus its all-star cast of Tom Hardy and Sam Neil, deliver top-notch acting in the Brummie drama, set during the 19th- and early 20th-century. But now, it has been reported that the show acquired a considerably high-profile fan in the form of late pop icon David Bowie.
The singer and musician, who died in January after a short battle with cancer, was such a keen Peaky Blinders devotee that he tried to have his music featured on the hit TV show, its creator has revealed. Writer Steven Knight claims the Starman hitmaker told him he was a "big fan" of the period drama, which follows a criminal gang lead by Tommy Shelby, played by Irish actor Murphy.
"It seems that his people were keen to establish that we could use it before he died," Knight told the Radio Times, before adding: "[Bowie] sent a photo of himself with razor blades in his cap to Cillian [Murphy] about a year ago."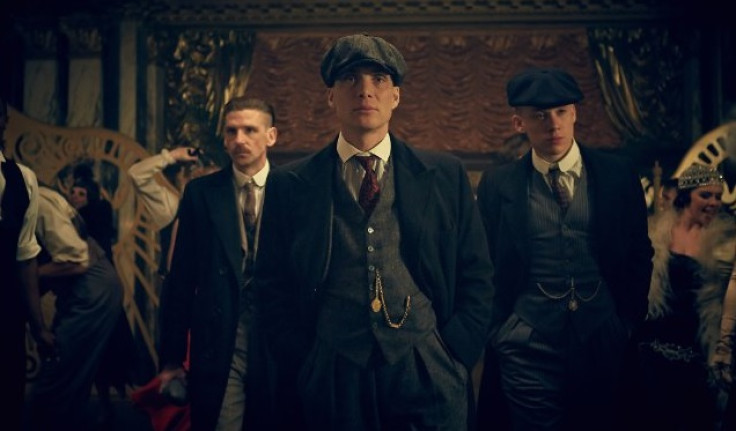 For those who aren't aware, Shelby's post-World War I gang sewed razor blades into their flat caps to use as weapons – the inspiration behind the show's name.
He also spoke about some other celebrity viewers, adding: "We've had an amazing response from famous people for some reason," before citing the likes of Snoop Dogg, Brad Pitt, Tom Cruise, Steven Spielberg, Stephen King and Ed Sheeran as fans of the show. Now that's one strong list.
Bowie never managed to make it down to the show's set before his tragic death, but was intent on having his music featured on the show. Knight claims that a representative of Sony visited his house a week before the release of his last album, Blackstar, to play him the record.
He continued: "It seems that his people were keen to establish that we could use it before he died," Knight added.
The highly anticipated season three of Peaky Blinders will air on 5 May on BBC2. In the meantime, a trailer for the show emerged online, which features the likes of the gang's 'matriarch', Aunt Polly, played by Helen McCrory.