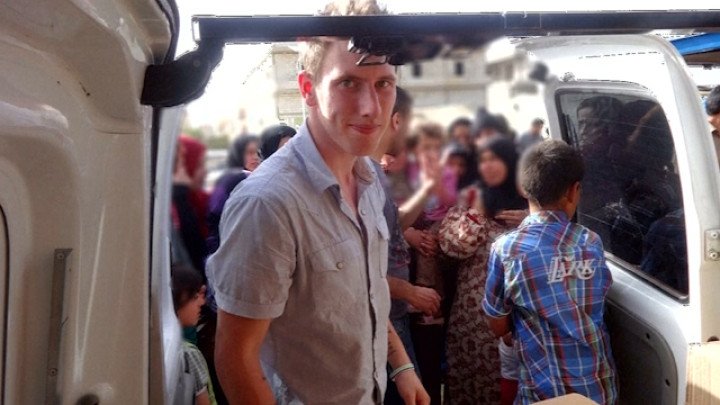 David Cameron will chair an emergency Cobra meeting within the next 36 hours in the wake of US hostage Peter Kassig's murder at the hands of Isis.
A video posted online purports to show Isis militants carrying out a mass execution of Syrian fighters.
One of the fighters holds up a severed head that he claims is of US aid worker Kassig.
Cameron, who will hold the meeting once he returns from the G20 meeting in Australia, said he was "horrified by the cold-blooded murder" and that Isis had "again shown their depravity".
Kassig, known as Abdul-Rahman Kassig after his conversion to Islam, was captured last year.
His family, who live in the US state of Indiana, said they were awaiting confirmation of the reports of their sons death.
"We prefer our son is written about and remembered for his important work and the love he shared with friends and family, not in the manner the hostage takers would use to manipulate Americans and further their cause," the family said in a statement.