Isis: US Hostage Peter Kassig's Mother Tweets to Islamic State Leader Baghdadi about Son's Fate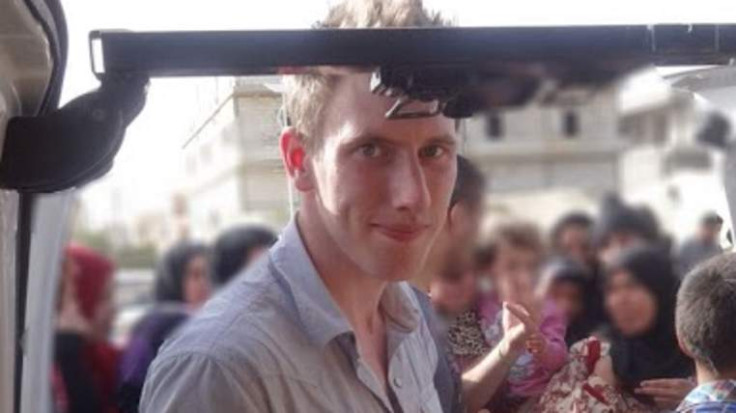 The mother of a US aid worker taken hostage by Islamic State (IS) jihadists has reached out to the group's leader via Twitter, saying she wants to find out the fate of her only son.
Paula Kassig, mother of 26-year-old Abdul-Rahman Kassig, tweeted to a series of accounts believed to be held by the group formerly known as Isis, addressed to the extremists' leader - the self-styled caliph Abu Bakr al-Baghdadi.
"I am trying to get in touch with the Islamic State about my son's fate," the message read.
"I am an old woman, and Abdul Rahman is my only child. My husband and I are on our own, with no help from the government. We would like to talk to you. How can we reach you?"
A former US soldier who served in Iraq in 2007, Abdul-Rahman Kassig was abducted by Islamic State jihadists in October last year as he was providing aid for refugees in Syria.
IS militants threatened to kill him in an online video released last week, showing British hostage Alan Henning being murdered in a similar fashion to US journalists James Foley and Steven Sotloff and British aid worker David Haines.
Kassig's parents first tried to reach out to those holding their son, pleading for him to be freed in an emotional video statement, last week.
They later released a letter that the Indiana native, who was known as Peter before converting to Islam, wrote to them while in detention, saying that he was afraid to die.
"The first thing I want to say is thank you. Both to you and mom for everything you have both done for me as parents," Kassig wrote.
"I am obviously pretty scared to die but the hardest part is not knowing, wondering, hoping, and wondering if I should even hope at all," the letter went on.
"I am very sad that all this has happened and for what all of you back home are going through. If I do die, I figure that at least you and I can seek refuge and comfort in knowing that I went out as a result of trying to alleviate suffering and helping those in need."
© Copyright IBTimes 2023. All rights reserved.