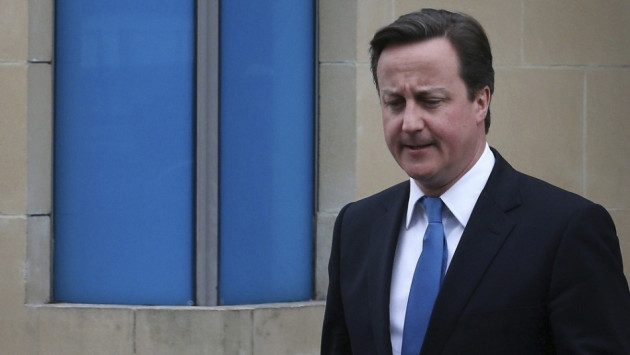 Prime Minister David Cameron broke with modern tradition by quoting the Bible in his Christmas message.
Speaking after recently returning from visiting troops in Afghanistan, Cameron reeled off a verse from the gospel of St John about the qualities of Jesus.
Could it be that the prime minister has been swotting up on scripture? His words, published on Monday, came only a few days after the Church of England issued a video on its own website calling on people to read St John's gospel.
"Christmas also gives us the opportunity to remember the Christmas story - the story about the birth of Jesus Christ and the hope that he brings to the countless millions who follow him," said Cameron.
"The gospel of John tells us that in this man was life, and that his life was the light of all mankind, and that he came with grace, truth and love. Indeed, God's word reminds us that Jesus was the Prince of Peace."
The message was labelled the "most Christian ever" by sections of the British press. A Church of England spokesman told IBTimes: "Any and all reminders to people about the meaning of Christmas are good."
Going God-heavy in the message marks a change of direction by Cameron from his previous position on faith. In 2008 he quoted fellow Conservative Mayor of London Boris Johnson by saying he had only partial faith, which came and went "like the reception for Magic FM in the Chilterns".
By placing faith at the heart of his 2012 message the PM may have been hoping to capture Christian voters for his plans to legalise gay marriage. The legislation puts the government on collision course with a large portion of members of the Christian Church.
A bid by Downing Street to ward off a crisis by making gay marriage illegal in the Church of England was attacked for appearing inconsistent with the revolutionary spirit of the bill, which amends the Equality Act 2010.
Cameron also praised the work of the armed forces in Afghanistan.
"I would like to pay particular tribute to our brave servicemen and women who are overseas helping bring safety and security to all of us at home; their families who cannot be with them over the holidays; and to all the dedicated men and women in the emergency services who are working hard to support those in need," he said.