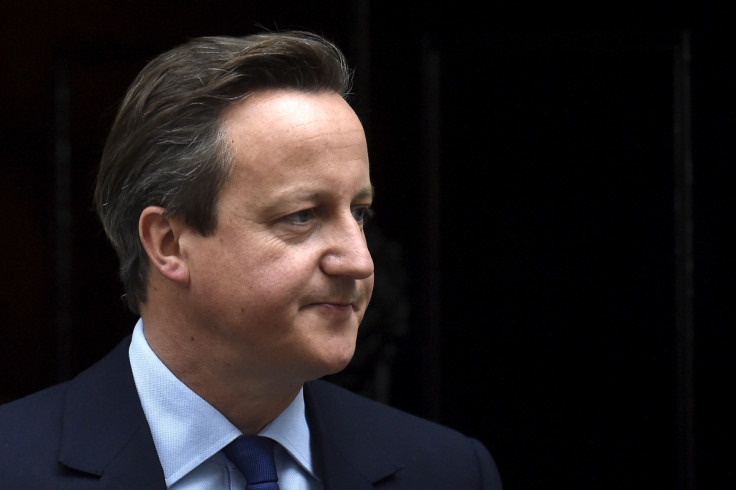 David Cameron has privately broken his silence over the sensational claims made by Lord Ashcroft and described the debauchery allegations as a "stab in the back". The prime minister apparently told guests at the Tory Carlton Club on 21 September that he had to go to hospital for a bad back.
The Conservative leader recounted that the surgeon told him the required injection would just be a "little prick, just a stab in the back", which the prime minister replied"rather summed up my day" the BBC reported.
Number 10 has refused to issue a comment on the allegations in Lord Ashcroft's Call Me Dave book, which has been serialised by the Daily Mail. The former Tory donor hit headlines after accusing Cameron of inserting part of his privates into a dead pig's head.
The prime minister reportedly undertook the lewd act as part of an initiation ceremony for the elite Piers Gaveston society during his time at Oxford University. But sources close to Cameron have reportedly denied the prime minister was ever party of the club. However, the Old Etonian was a member of the Bullingdon Club, alongside the Mayor of London Boris Johnson.
A YouGov poll, which was conducted between 21 and 22 September, discovered British voters did not care about the claims. The online survey, of more than 2,600 people, also found only 25% of voters thought Lord Ashcroft's claims constituted a "legitimate public interest story" and 62% thought the allegations "couldn't matter less".
Political journalist Isabel Oakeshott, Lord Ashcroft's co-author, has defended the pig allegations. She told Channel 4 News: "We were very careful in the way in which we worded the story and it's up to people to decide whether they think it's true or not – we don't say whether we believe it to be true."