David Cameron has criticised Hilary Mantel over comments about Kate Middleton in a lecture for the London Review of Books.
The prime minister said the Booker Prize winner was misguided and wrong to call the Duchess of Cambridge a "plastic" princess who was selected to marry Prince William because there was no risk of an "emergence of character".
He told the BBC: "What I've seen of Princess Kate at public events, at the Olympics and elsewhere is this is someone who's bright, who's engaging, who's a fantastic ambassador for Britain. We should be proud of that, rather than make these rather misguided remarks.
"She [Mantel] writes great books but what she's said about Kate Middleton is misguided and wrong."
Mantel has been widely condemned for her comments on Kate but some have come to her defence, saying she was attacking the media rather than the duchess.
Mantel wrote: "I saw Kate becoming a jointed doll on which certain rags are hung. In those days she was a shop-window mannequin, with no personality of her own, entirely defined by what she wore.
"These days she is a mother-to-be, and draped in another set of threadbare attributions. Once she gets over being sick, the press will find that she is radiant. They will find that this young woman's life until now was nothing, her only point and purpose being to give birth.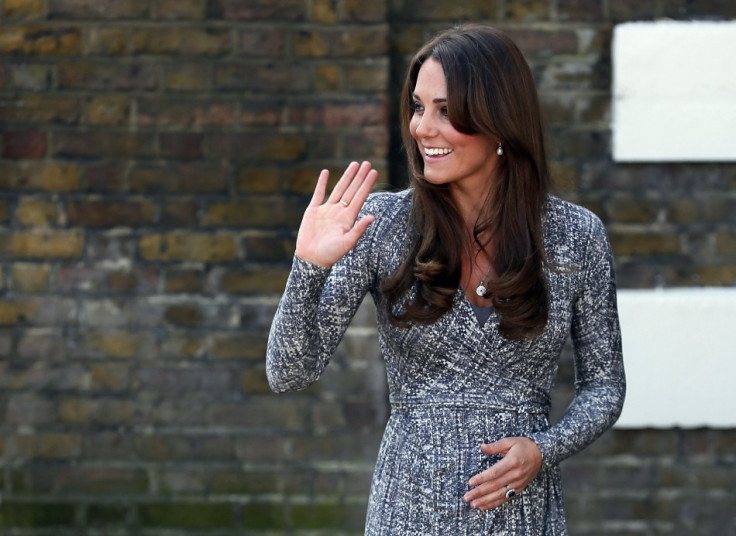 "Kate seems to have been selected for her role of princess because she was irreproachable: as painfully thin as anyone could wish, without quirks, without oddities, without the risk of the emergence of character.
"She appears precision-made, machine-made, so different from Diana whose human awkwardness and emotional incontinence showed in her every gesture."
Mantel supporters said her lecture was about the public's relationship with the royal family and how the media is obsessed with their bodies.
"Long before Kate's big news was announced, the tabloids wanted to look inside her to see if she was pregnant. Historians are still trying to peer inside the Tudors. Are they healthy, are they sick, can they breed?
"Cheerful curiosity can easily become cruelty. It can easily become fatal. We don't cut off the heads of royal ladies these days, but we do sacrifice them, and we did memorably drive one to destruction a scant generation ago.
"I'm not asking for pious humbug and smarmy reverence. I'm asking us to back off and not be brutes."
The row erupted as Kate visited Action on Addiction's Hope House rehabilitation centre in Clapham, south London.