David Cameron's Apology Over Andy Coulson 'Nearly Halted Phone Hacking Trial'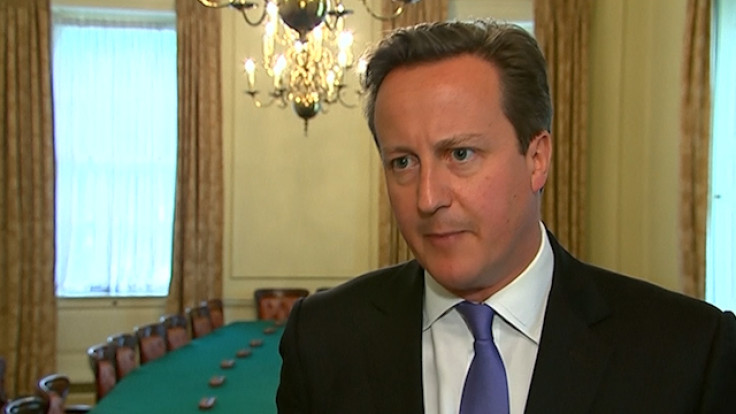 The judge in the phone hacking trial nearly wrecked proceedings following David Cameron's "full and frank" apology regarding hiring Andy Coulson.
Judge Justice Saunders said he was "very concerned" about the prime minister's comments about his former spin doctor following his conviction for phone hacking, which he made while the jury were still deliberating on other charges.
It can now be reported that the judge considered stopping proceedings in the trial when the jury were discharged after failing to reach a verdict on two remaining charges against Coulson and former News of the World royal editor Clive Goodman.
The pair were accused of conspiring to commit misconduct in public office by sanctioning payments to public officials for confidential royal phone directories.
Coulson's lawyers applied for the case to be halted as they argued he would not receive a fair trial for the remaining two charges following Cameron's "ill-advised and premature intervention".
Elsewhere, Ed Miliband also made a public comment criticising Cameron for bringing a "criminal into the heart of Downing Street" while proceedings against Coulson were still active.
However, the judge ruled that the jury, who had heard evidence at the Old Bailey for the past eight months were "too savvy" to be swayed by what Cameron and the other politicians had said, but described what had occurred was "unsatisfactory".
The judge has asked Cameron for an explanation for the comments he made while the jury was still considering its verdict and whether they were made "in ignorance or done deliberately".
A 10 Downing Street spokesman said Cameron had taken the "best legal advice" before issuing his apology.
A decision on whether Coulson and Goodman should face a retrial over the two remaining charges will be made on Monday (25 June).
© Copyright IBTimes 2023. All rights reserved.