David Cameron has made a "vital" visit to Lebanon to witness the refugee crisis first-hand and appoint a new minister to look after the UK's response to the humanitarian emergency. The prime minister made the trip after announcing on 7 September that Britain would take up to 20,000 Syrian refugees from UN camps over the course of the parliament, which ends in May 2020.
The Conservative leader visited a camp in the Bekaa Valley to talk with Syrians who have fled their country's brutal civil war. The area is close to the Syrian border and is home to at least 410,000 refugees, according to Doctors Without Border.
"I wanted to come here to see for myself and to hear for myself stories of refugees and what they need. Britain is already the second largest donor to refugee camps, to this whole crisis, really helping in a way that many other countries aren't with serious amounts of money. We will go on doing that including increasing the amount of money we are giving to educate Syrian children here in Lebanon and elsewhere. I think that's absolutely vital," Reuters reported the prime minister saying.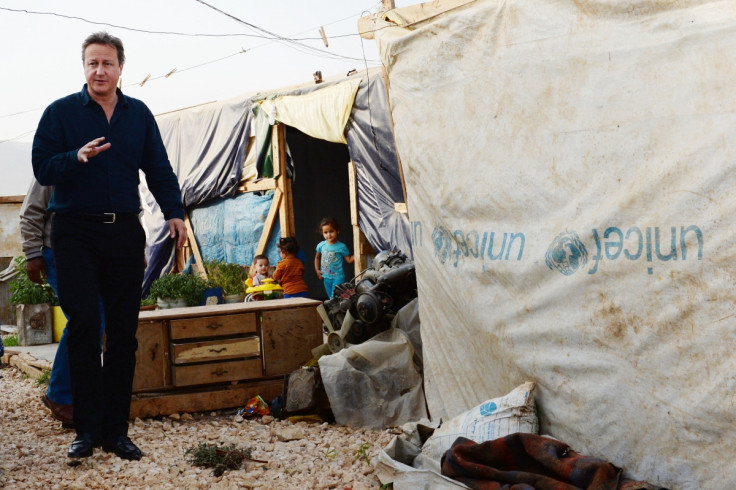 Cameron also revealed that he has appointed a new refugee minister, Richard Harrington, to oversee the UK's efforts. Harrington, 57, is the MP for Watford and was elected to parliament in 2010.
"I'm also appointing a specific minister for Syrian refugees to make sure that the 20,000 that we have promised to resettle and give a good warm home in our country, that that happens rapidly, it happens well, and the whole country pulls together to deliver that. I think it was vital to come here to see for myself what needs to be done," Cameron added.