The Gone Girl team of director David Fincher, writer Gillian Flynn and actor Ben Affleck are to reteam for a remake of the Alfred Hitchcock classic Strangers on a Train.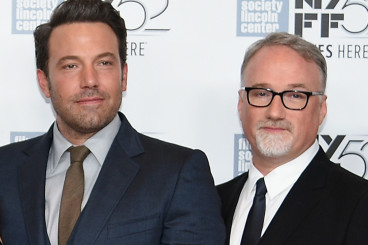 Rather than take place on a train however, the redo will be set on a plane, and will modernise the tale of two men with murderous intentions who do each other's dirty deeds to remove motive and cover their own tracks.
Originally a novel written by Patricia Highsmith in 1950 and adapted for film a year later by Hitchcock, Strangers is about tennis pro Farley Granger, who is bored with his marriage and meets a wealthy, psychotic socialite who proposes they murder each other's targets.
In an interesting twist however, Ben Affleck will play Granger as a movie star in the middle of campaigning for an Oscar during awards season. When his private plane breaks down, he's offered a lift by the as-of-yet uncast wealthy stranger.
In last year's Gone Girl Fincher and Flynn (who adapted her own novel) explored the power and influence of the media, and the darker aspects of marriage. The latter already applies to Strangers on a Train's plot, and this new twist will allow a more precise and cutting dig at Hollywood as well.
Affleck is working his schedule to fit in filming, which will take place between a stint directing and starring in book adaptation Live By Night, and his 2016 shoot as Batman in Zack Snyder's Justice League.
After the huge success of Gone Girl (it grossed $350 million worldwide from a $60m budget) this is a big deal for Warner Bros, for whom Affleck appears to be a major star over the coming years.