ONE Championship chairman Chatri Sityodtong has opened the door to cross-promotional fights with UFC.
While UFC rules in the West, ONE has cornered the MMA market in Asia, with the promotion growing into the continent's biggest sports media property just six years on from its inception.
ONE prides itself on homegrown talent and a mantra of showcasing the "true beauty of martial arts", distancing its product from the wilder world of UFC. But while the promotions have very different principles, Sityodtong sees no reason why ONE and UFC can't come together to pit the best they have to offer against each other.
ONE's own Angela Lee has become the new face of the Singapore-based organisation. The 20-year-old became the youngest world champion in MMA history when she won her atomweight title last May, subsequently defending her crown emphatically against Jenny Huang in Bangkok in March with another title defence looming.
Lee's catchweight is 106lbs to 115lbs, making her nearest UFC equivalent strawweight world champion and the still undefeated Joanna Jedrzejczyk. It's a fight Sityodtong is desperate to see.
Speaking exclusively to IBTimes UK, the ONE boss said: "Angela is one of the best pound-for-pound fighters in the world in any organisation. I would love to see her fight Joanna Jedrzejczyk, I think that would be a great fight. There is no question that Angela ranks among the best female fighters in the world.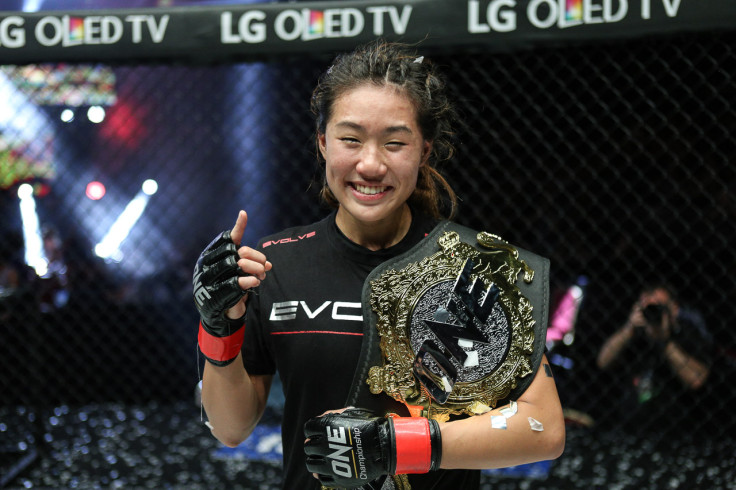 "I think what she has achieved is incredible, she deserves the attention she is getting from around the world and from other organisations. She has earned it. She is breaking records and making history."
At a glance, cross-promotional fights appear firmly in the midst of fantasy. But while he is focusing on ONE's continued growth, Sityodtong is hoping his UFC counterpart Dana White is as keen on the idea as he is – and reckons one day they can sit down to discuss a historic prospect.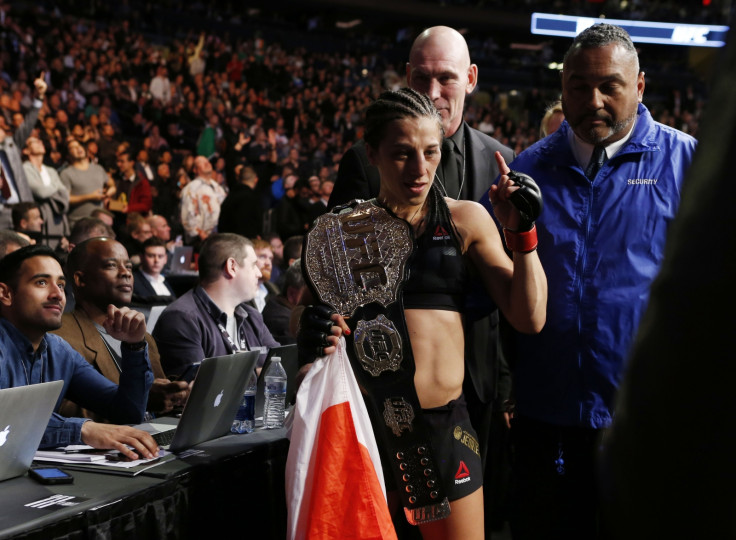 "I would love Dana White to give me a call and say: 'Let's do a UFC world champion vs a ONE world champion – let's do a cross promotion.' That is something I am very interested in. I would love to see that. Whether it is their lightweight champion versus our lightweight champion or Joanna Jedrzejczyk versus Angela Lee, I would love to see that and I think the world would love to see that.
"If the numbers work, I think we would be able to do it. I am open to it from my side. You would have to ask Dana if he is open to it."