David Hockney OM Criticises Damien Hirst for Using Art Assistants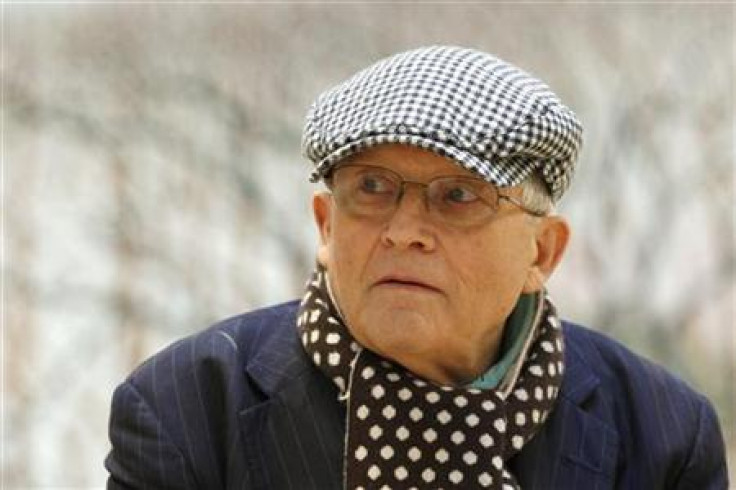 English pop artist David Hockney has criticised Damien Hirst for using assistants in creating artworks that he sold solely under his name.
Hockney, who has recently been appointed to the Order of the Merit, points out that it is "insulting" for artists to employ others' help for their own creations.
A note on the posters of his forthcoming exhibition "David Hockney RA: A Bigger Picture" at the Royal Academy mentions "All the works here were made by the artist himself, personally."
When asked to confirm if the jibe was intended for Hirst by Andrew Marr from Radio Times, David confirmed stating that "It's a little insulting to craftsmen, skilful craftsmen."
"I used to point out, at art school you can teach the craft; it's the poetry you can't teach. But now they try to teach the poetry and not the craft," he further said.
Hockney also quoted a famous Chinese proverb that to be a painter, a person should have "the eye, the hand and the heart. Two won't do."
Hirst, on the other hand, is a well-known contemporary artist and is particularly famous for his platinum and diamond human skull coined "For the Love of God" which contains approximately £15,000,000 worth diamonds.
Like Hockney, Hirst also has a major exhibition of his spot paintings at the Gagosian Gallery's 11 sites around the world starting Jan.12, 2012. However, of 300 spot paintings to be exhibited at a major Hirst show opening in New York next week, only five are produced by the artist.
Hirst once mentioned that most of his works are created by employed assistants as he found it "boring" to do the detailed work.
According to the Guardian UK, despite the reservations of Hockney, the practice of artists employing production lines is ancient: as the National Gallery exhibition shows, Leonardo da Vinci used many assistants, some of whom became celebrated artists in their own right.
There are many other renowned artists who have used assistants to create their artworks including the likes of Michelangelo and Sir Joshua Reynolds.
© Copyright IBTimes 2023. All rights reserved.