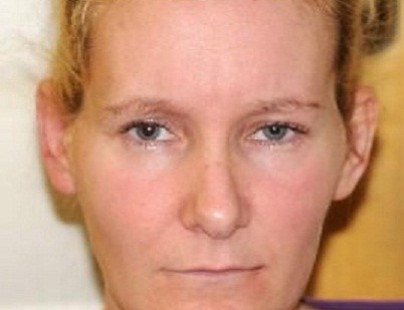 A former nurse who stabbed her four-year-old daughter to death at their home in Bury, Greater Manchester, has been jailed for 12 years.
Dawn Makin, 35, denied the murder of her daughter Chloe Burke but pleaded guilty to manslaughter on the grounds of diminished responsibility.
Preston Crown Court heard Makin was suffering from mental problems after being fired from her job as a nurse, following allegations she passed on patients' personal data to a personal injury claims firm.
The court heard Makin was suffering from an "abnormality of mental function" when she stabbed her daughter.
During sentencing, Judge Anthony Russell QC said: "Two highly experienced and distinguished psychiatrists agreed that at the time of the killing you had developed an abnormality of mind which arose from a recognised medical condition, namely a depressive disorder.
"Although your responsibility was diminished it was by no means extinguished and I must pass a sentence which reflects society's horror at such a crime."
Rapid descent
The child was found dead at Makin's home in Lea Mount Drive, Bury, in February 2011. Makin was also found unconscious at the scene after drinking anti-freeze in an attempted suicide bid after killing Chloe.
The unsuccessful suicide attempt left Makin in a wheelchair, which she will now need for the rest of her life.
Peter Wright QC, for the prosecution, said: "She was no longer able to form a rational judgment and believed the only way was to kill herself and her daughter."
The nurse had lost her job at Moorgate Walk-in Centre in Bury after passing patient details to her boyfriend, Martin Campbell, who worked for a personal injury claims firm.
Makin was suspended in May 2010 and fired three months later.
Outside the court, Chloe's natural father, Michael Burke, said: "I am absolutely shocked at that sentence.
"She already had a sentence. She was not in the right state of mind. I feel sorry for her.
"I am just so glad it is over. It has been a nightmare."
During the trial, Burke described Makin a "fantastic mother who doted on Chloe".
Detective chief inspector Joanne Rawlinson said: "This is a very tragic case that has resulted in a young girl losing her life and our thoughts remain with Chloe's family, who are understandably still very upset by what happened."