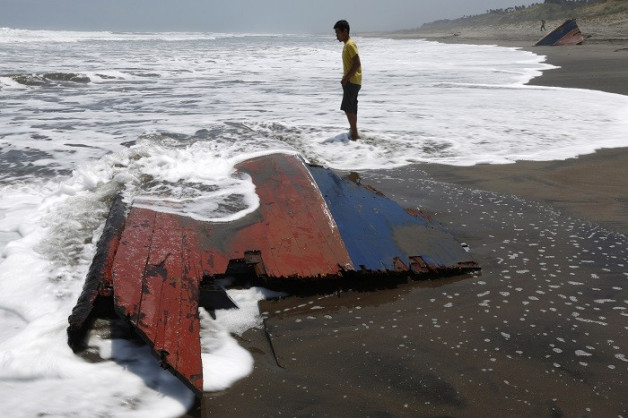 Scores of people are thought to have died when a wooden boat carrying illegal immigrants to Australia sank off Indonesia after the crew left the asylum-seekers to fend for themselves in high seas.
Indonesian media reports suggested around 80 people may have died, although police have officially confirmed 21 deaths. Most of those confirmed dead are children under 15.
The motor vessel went down off the south coast of Java near the town of Tegalbulued, about 190km (120 miles) south of Jakarta, Reuters reported.
The sinking of poorly equipped vessels carrying asylum-seekers from strife-torn regions such as the Middle East and Africa to Australia, is a regular occurrence, but the latest tragedy was also the result of a heartless act by the crew, who took their payment and boarded another vessel, leaving the wooden boat to disintegrate in the high seas, according to the Sydney Morning Herald.
"The boat was a complete wreck. The crew escaped and we don't really know how many passengers there were," a police officer told the newspaper.
"All the passengers were from the Middle East. There were people from Lebanon and Yemen. The boat was going to Australia. Their next destination was Christmas Island," the police chief in Cianjur, West Java, told Reuters.