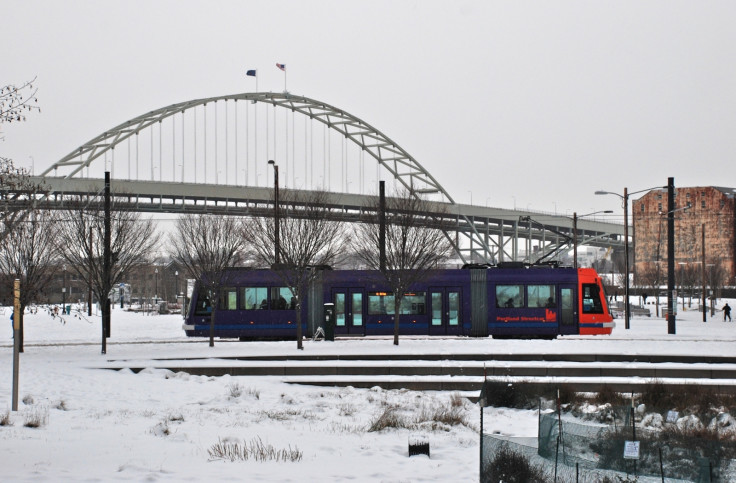 A mentally ill homeless woman carried her dead baby through the freezing streets of Portland, showing it to passers-by before police and paramedics were called to put an end to the tragic scene.
There were initial disputes about whether the child was stillborn or had frozen to death in the first few hours of its life. Portland Police have now confirmed to IBTimes UK that the baby was stillborn.
The unnamed 34-year-old woman was pushing a cart through Portland city centre on the morning of 9 January when she opened her coat to a passing stranger revealing a baby.
The man told her to wrap up the child as the temperature was 2C and he immediately called for emergency services.
Officers and Medics arrived at the scene but were unable to fully ascertain the course of events from the woman who was troubled and distressed.
At one point she claimed that the child had been conceived through "immaculate conception", according to Willamette Week.
Initial texts sent by 911 operators said that the baby was breathing and it was rushed to Oregon Health & Science University hospital where it was pronounced dead some 40 minutes after the initial ambulance response. Pediatrician Dr David Sheridan told officers he believed the baby had been born at 32 weeks but was "still viable".
However, state medical examiners disputed this conclusion and have classified the child as stillborn thereby closing the matter. Portland Police Bureau Sgt. Pete Simpson said: "I can confirm the investigation and that the baby was stillborn. The mother is homeless and severely mentally ill. Nothing more to add to this tragic story."