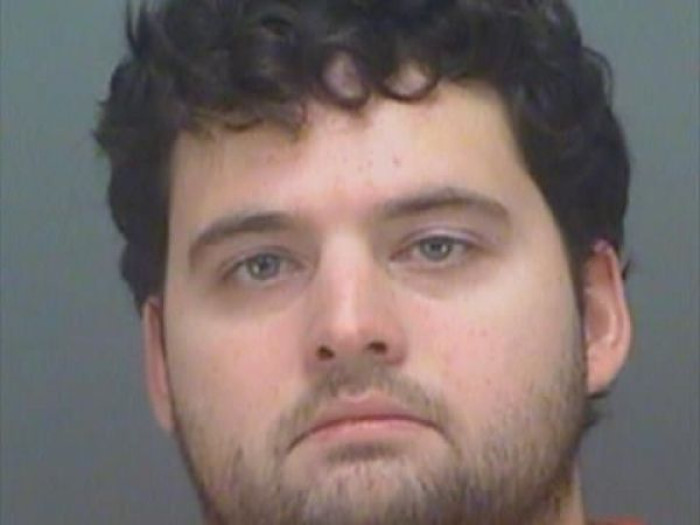 A domestic argument in Florida took a fatal turn when a man allegedly shot his mother's partner as well as deputies who raced to the scene. Jeffrey Falsey, 24, was arrested and charged with first-degree murder after the incident in St Petersburg, near Tampa, on Wednesday (15 March).
The dispute began at around 9.05am when Falsey's mother Susan DiFabbio, 63, called 911 to request help. Falsey had asked her to buy doughnuts and became upset when she refused. When two deputies went to the scene DiFabbio left and Falsey invited them inside.
"They did not enter," Pinellas County Sheriff Bob Gualtieri told reporters. "They sensed something was wrong. All of a sudden a significant number of gunshots rang out."
The officers ran for cover and other police, including a SWAT team and negotiators, arrived. Falsey was using a CCTV monitor inside the house to guide his aim, said Gualtieri, the Bradenton Herald reported.

Falsey fired a total of around 30 shots. Deputy Michael Ficocelli, 30, was struck in the back of the leg as he went to fetch a rifle but was not seriously hurt.
Falsey eventually surrendered at 11.10am and officers went inside, where they found the body of DiFabbio's fiance Daniel Kulwicki, 68 who had been shot through the forehead.
Kulwicki was a registered sex offender who was convicted of sex crimes against a child in 2003. Since moving into the house, his presence was said to have been a source of friction between Falsey and his mother.
Falsey also has significant mental health issues and was heavily armed, owning a number of weapons including one given to him by his father. In January 2017, Falsey was arrested for domestic battery. He is now in prison facing five counts of attempted murder, one count of aggravated assault and one count of first-degree murder.
"This is just an ongoing common situation," said Sheriff Gualtieri. "He went off today over doughnuts, upset with the fact his mother had the victim here." Gualtieri added: "All he was interested in was killing people."