His latest picture Deadpool hasn't even come out in cinemas yet, but Ryan Reynolds is already setting his sights on his next project: getting the X-Force movie made. While Deadpool might appear to be a standalone character at the moment, he's not without his clear ties to the mutant superhero team within the comics (he did, after all, cameo in the 2009 film X-Men Origins: Wolverine), and Reynolds realises that if he wants to play the 'Merc with a Mouth' on-screen again, this is a great chance to do so.
Largely based on characters created by Rob Liefeld, the X-Force team has been made up of many superheroes – and a whole bunch of villains – across the years, and along the line, Deadpool was a key part of that line-up. Members over time have included Psylocke, Nightcrawler, Storm, Archangel and Caliban, all of which are set to appear in Bryan Singer's upcoming X-Men: Apocalypse in May; a film that supposedly nabbed the use of its titular villain from the clutches of the planned X-Force movie.
Basically, X-Force, which is currently working from a script written by Kick-Ass 2's Jeff Wadlow, has hit some bumps in the road –but if those characters are already introduced, you could argue that in true Marvel style, it would be easier to make them the focus of a film later on. Also, if Reynolds is keen to find a way to forge it into existence, it's more likely to happen – much like what he did with the Deadpool film, which was initially met with a lot of resistance from reluctant studios towards the beginning of its life in production.
In an interview with Filmstarts, the 39 year old confidently stated: "In the future, if we're doing a bunch more Deadpool movies, we're gonna really explore the X-Men a lot. And maybe X-Force. X-Force is really my priority. I really want to get that in."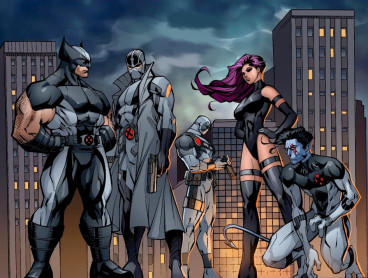 During the interview, Reynolds explained how he tried to get the Deadpool movie off the ground years ago but came up against a number of obstacles. He details how he penned letters to executives at 20th Century Fox, urging them to have the confidence that Marvel fans would really love the character of Deadpool brought to screen and that it would become a successful franchise. Judging from the reactions that have emerged after critics have attended several Deadpool movie screenings in the last few days, Tim Miller's super-violent, R-rated picture certainly doesn't disappoint.
Deadpool opens in UK cinemas on Wednesday (10 February) and on Friday (12 February) in the US.
For more entertainment news follow A-List on Twitter @Alistinsider