Deadpool - the superhero movie that took a decade to make to make - is a record breaker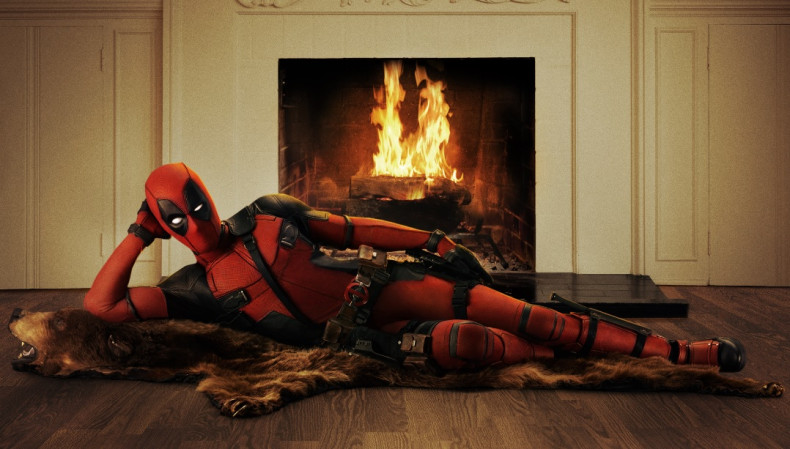 Deadpool – this week's superhero movie – is on track to break a bunch of box office records, despite featuring a main character no one apart from comic fans has heard of, being aimed squarely at grown-ups, and being a film it seemed no one wanted to make.
So far this weekend the spoof-action-comedy-superantihero movie, starring 38-year-old Ryan Reynolds as the comedic assassin Deadpool, has taken $47.5m (£32.75m) since its official release in the US on Friday, 12 February, and another $12.5m worldwide, according to the website Box Office Mojo. The website, which tracks the cinema box office and DVD sales of movies, estimates the film will pull in $110m-$116m by the end of the weekend.
If this estimate holds true, Deadpool will comfortably hold the records for largest opening weekend in winter, for an R-rated movie, and be the biggest opening weekend ever for its studio, 20<sup>th Century Fox.
Back to life
Deadpool's production and success is remarkable story worthy of a film itself.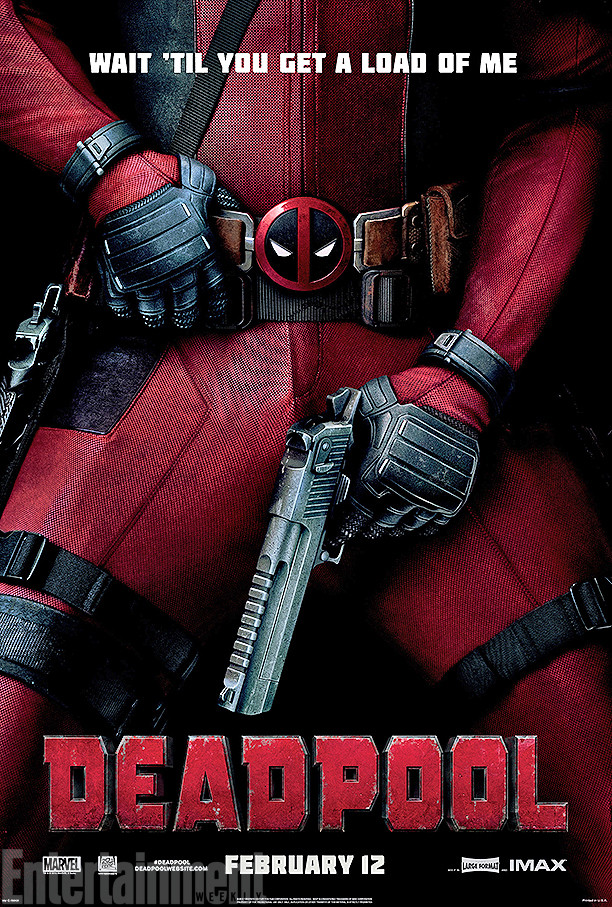 While Deadpool spoofs superhero movies, its marketing campaign satirised over-sexualised advertising in movies
Entertainment Weekly / 20th Century Fox
In 2004, Fox began work on a Deadpool film, under the auspice of David S Goyer, whose credits include superhero fare including the Blade trilogy, Christopher Nolan's Dark Knight trilogy and the last Superman film, Man of Steel. But the production stalled after Goyer allegedly lost interest.
Reynolds became interested in the project himself after reading a Deadpool comic, where the character describes himself as looking like "Ryan Reynolds crossed with a Shai-Pei". And while the movie didn't happen, Reynolds did get to play Deadpool in Fox's X-Men Origins: Wolverine.
However, this Deadpool was a far cry from the Deadpool expected by fans and Reynolds: the wise-cracking talkative psychotic killer's role amounted to a few minutes of screen time, during half of which his mouth was, literally, sealed shut.
After X-Men Origins proved a financial success, Fox began developing a spin-off film in 2010, hiring X-Men Origins producer Lauren Shuler Donner, to make the film.
A script was developed which was in line with the character seen in the comics – a talkative, wise-cracking psychotic who is in the habit of 'breaking the fourth wall' and talking to his audience – From Dusk Till Dawn director Robert Rodriguez was originally tapped to make the film. But after negotiations fell through, the director job eventually passed to special effects artist Tim Miller in 2011. And then the project faded away.
Deadpool resurrected
Then in 2014, the ultra-violent CGI test footage from Miller's Deadpool movie made in 2012, was leaked online – a move which Liefield credits to Reynolds. The two-minute film featured Deadpool –voiced by Reynolds – joking, insulting and decapitating his way through a convoy of heavily armed thugs.
The footage went viral and was rapturously received. Speaking to Yahoo Movies, Reynolds said the Deadpool movie's existence was down to the "Leaked test footage. Exclusively the leaked test footage, 100%."
But the Canadian actor denied that he had leaked Miller's work. "I would have, if I had known it would have caused that! [the movie being greenlit]" he said. "Now, we get to make the movie. We don't get to make it with the budget of most superhero movies, but we get to make it the way we want to make it."
Now the Deadpool film has proved such a hit that Fox is planning Deadpool 2. Like its titular character, Deadpool is a movie that just refuses to die.