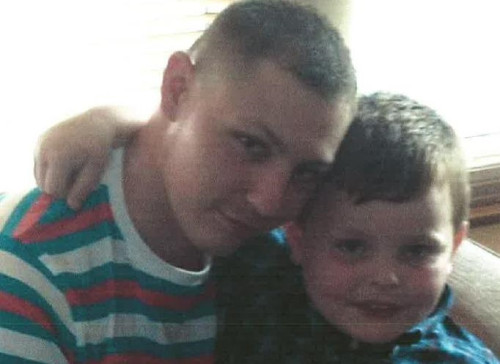 Two teenagers have been charged with murdering a young man who had a mental age of nine.
Dean Mayley, 24, rarely left his home in north London because of his learning difficulties, but he was stabbed to death on the street in Greenford, earlier this month.
Two 17-year-olds will appear in court charged with his killing and also with conspiracy to rob and possession of a knife.
Mayley's grieving family said the young man had been on his way to see his uncle when he was stabbed in the chest, shortly after getting off a bus.
Det Chief Insp Matt Bonner said: "This was a vulnerable man who would have shown an unusual degree of trust in those he came across and it is utterly sickening he should have been set upon in this way."
Mother Donna Mayley said his family were struggling to comprehend his death: "We want to understand what happened to him," she said.
Mayley was described as being extremely close to his seven-year-old nephew Callum, with whom he was "inseparable."