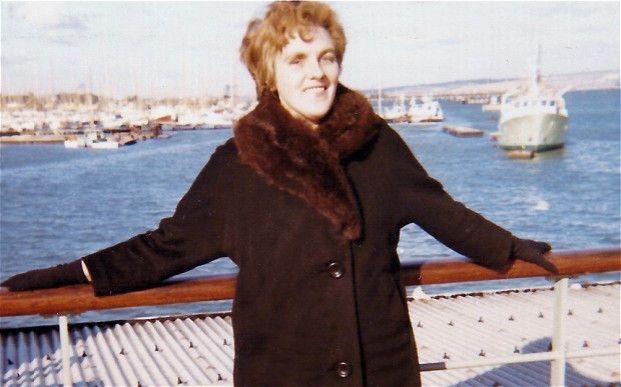 A man whose mother died after a controversial form of care for terminally ill patients has asked police to open an attempted murder investigation.
Peter Tulloch contacted police after he found his mother had been left to die with no food or water. Jean Tulloch, 83, was on the "Liverpool Care Pathway" (LCP), a contentious methodology in which patients are not given unnecessary tests or treatments in the hours or days before they die. The process is used across the country to help dying people.
Critics have rounded on the pathway method as a way of allowing assisted dying and open to abuse. One doctor said patients who were not dying were being placed on it and that the LCP was a legal form of euthanasia.
Tulloch said his mother was placed on LCP even though she was not expected to die imminently. When he visited her, he found she was dehydrated because her intravenous drip providing food and fluid had been removed.
After not receiving food or water for 30 hours, doctors agreed to Tulloch's demands to remove his mother from the pathway. She died two weeks later.
Tulloch has asked the police to open an investigation into the attempted murder of his mother.
He said: "I did not notice any change in my mother's condition from the previous day and was alarmed that she was cut off from any means of sustenance. To deprive my mother, conscious and aware of my presence, of all means of sustenance appeared to me to be extremely cruel.
"I had the impression that it had been decided to hasten her demise. I was firmly of the mind that the doctors thought that I had returned home and took the opportunity to end my mother's life prematurely."
Prof Patrick Pullicino, a consultant neurologist, told the Daily Mail: "The lack of evidence for initiating the Liverpool Care Pathway makes it an assisted death pathway rather than a care pathway.
"Very likely many elderly patients who could live substantially longer are being killed by the LCP.
"Patients are frequently put on the pathway without a proper analysis of their condition. Predicting death in a timeframe of three to four days, or even at any other specific time, is not possible scientifically."
In September, 22 organisations published a consensus in support of LCP in an effort to rebut "misconceptions" about the pathway raised by the media.
Earl Howe, parliamentary under-secretary of state of health, said: "The Liverpool Care Pathway has sometimes been accused of being a way of withholding treatment, including hydration and nutrition.
"That is not the case. It is used to prevent dying patients from having the distress of receiving treatment or tests that are not beneficial and that may cause harm rather than good."
According to the Daily Mail, experts have called for at least two doctors to be involved in the decision to place a patient on the care pathway. At present, only one doctor is required to approve its use.