Death row Australian pair lose appeal against death sentence in Indonesia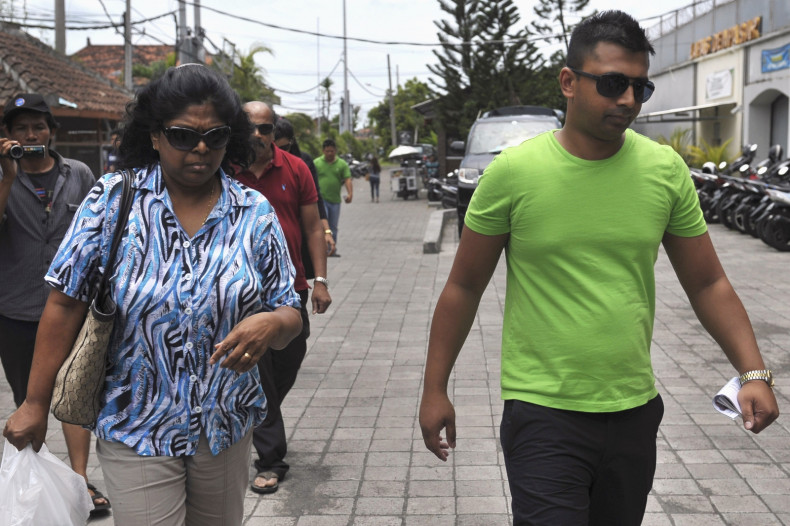 Two Australian men sentenced to the death penalty for drug smuggling could face death by firing squad within days after an appeal to challenge President Joko Widodo's decision not to grant them clemency was rejected.
In 2005 Myuran Sukumaran and Andrew Chan were convicted as members of the so-called "Bali Nine" behind an operation to smuggle heroin into Australia from Indonesia. They were sentenced to death in 2006.
In recent months pressure on the Indonesian government to spare the two men has gained momentum, with artists and actors joining the "I stand for mercy" campaign and Australian Prime Minister Tony Abbott warning of possible diplomatic consequences if the men are killed.
Australian Andrew Chan (L) and Myuran Sukumaran wait in a temporary cell for their appeal hearing in Denpasar District Court in Bali
Murdani Usman/Reuters
The affair has had a negative impact on relations between the two countries, with many Australians saying they will refuse to holiday in Bali if the men are killed. Indonesia is also the biggest recipient of Australian aid, including AUS$605m last year as well as providing relief for natural disasters, as Tony Abbott mentioned last week.
"Let's not forget that a few years ago when Indonesia was struck by the Indian Ocean tsunami, Australia sent $1 billion worth of assistance, we sent a contingent of our armed forces to help in Indonesia with humanitarian relief," the Australian PM said.
However Abbott's comments didn't play well in Indonesia, where he was compared to Shylock from "The Merchant of Venice" and a campaign was even launched to pay Australia's loan back.
Despite the growing diplomatic pressure President Widodo has turned down several appeals in recent months, saying "The first thing I need to say firmly is that there shouldn't be any intervention towards the death penalty because it is our sovereign right to exercise our law."
Now Jakarta's Administrative Court has rejected pleas to challenge the President's ruling. Judge Hendro Puspito said: "Clemency is the prerogative of the president... the state administrative court has no right to rule on the challenge."
The two men had been due to be executed in February but the date of execution has been delayed for what Indonesia calls "technical reasons." Sukumaran and Chan have 14 days to lodge an appeal against the latest court ruling.