Music producer Suge Knight has been injured after being shot twice at an LA awards party hosted by singer Chris Brown.
The Death Row Records founder was shot in the stomach and arm, and has been taken to Cedars Sinai Hospital, where he is undergoing surgery.
Two other victims were taken to hospital with injuries, with one of them said to be in critical condition.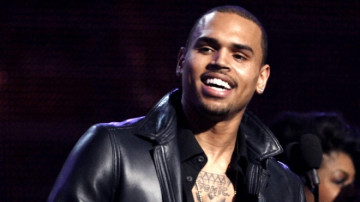 The shots were fired at the 1 OAK club in West Hollywood, where 25 year-old singer Chris Brown was hosting a pre-party for Sunday's MTV Video Music Awards.
Eyewitnesses said Brown, who is still on parole after his recent release from prison, was the target of the shooter.
Brown is believed to have been unhurt in the incident.
Police searched the venue for evidence and cordoned off roads around the nightclub, which was evacuated.
Several partygoers were detained for questioning, and police apprehended the suspected gunmen.
Rapper The Game, Justin Bieber, and model and actor Tyson Beckford, are among the celebrities that were at the party.
Four shots were fired at around 1.30am local time (6.30pm GMT).
Katie Clendon, who is thought to have been inside the club, said via Twitter that she thought Brown had been the intended target.
"Prayers to all those harmed by this," she added. "Honestly still in disbelief this happened."
kathy_kt, another clubber at the party, posted a video of the shooting on Instagram.
At around 5.45am, Brown tweeted about the incident. "It's disappointing that we as a society can't have fun or enjoy ourselves without any altercations sometimes," he said.
In 2005, Knight suffered a gunshot wound to the leg during a shooting at a pre-VMA party hosted by Kanye West.
The controversial Black Kapital Records chief executive has longed been dogged by rumours that he was involved in the death of West Coast rapper 2Pac, who was shot in Las Vegas in 1996.