A 66-year-old Spanish man has died in Spain after being gored through the chest by a bull. The man's death – at a festival in Segovia province – brings this year's tally of those killed by bulls to 12, and seems sure to lead to yet more questions about the wisdom, and morality, of allowing bulls to rampage through narrow streets in pursuit of often drunk revellers.
Although there have been no fatalities at the most famous festival – San Fermin in Pamplona, made famous in Hemingway's novel The Sun Also Rises – since 2009, each year some 15,000 similar events take place across the country. Often the fighting bulls – which can weigh half a ton – are maddened before being released to chase participants who leap into special cages in a bid to escape injury.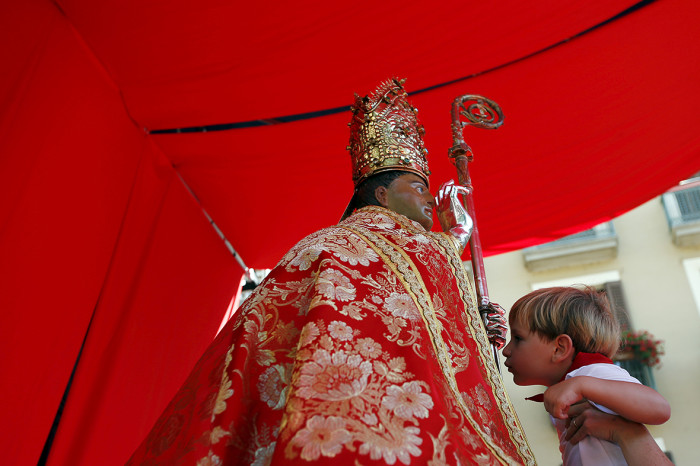 Other deaths this year include that of a spectator who was gored from behind as he attempted to take a selfie with his mobile phone. David González Lopez, 32, was killed at a festival in Villaseca de la Sagra. Graphic video showed the young man being repeatedly tossed in the air and trampled to death. Mayor Jesus Hijosa said: "The young man was on the path of a bull run which he was filming with his mobile phone. A bull surprised him from behind and gored him in the neck."
However, attitudes towards animal welfare in Spain are changing, with campaigners often disrupting the more notorious events such as the bous a la mar at Denia where bulls are chased into the sea. Local councils controlled by left-wingers following local elections in May are also withdrawing funding from many bull-running events.
One reason put forward for the increase in fatalities has been the decline in bull fighting due to Spain's economic crisis. Although fewer events take place, the same number of fighting bulls are being reared and many of the most dangerous animals are being used for bull-running instead.