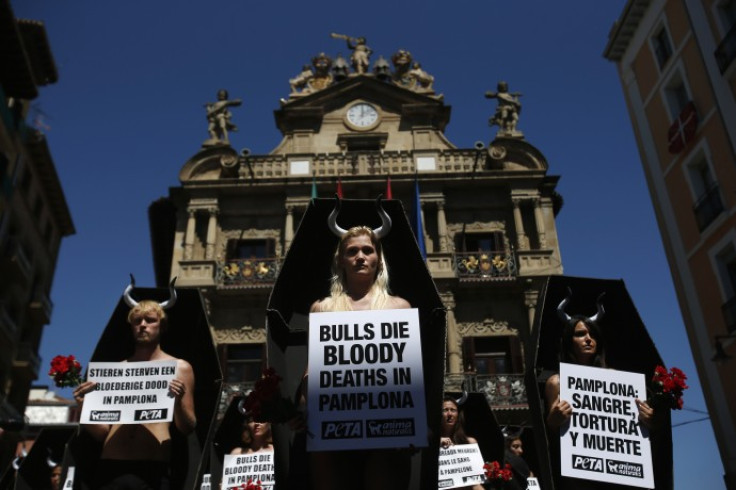 A man was gored to death in a town in Central Spain on 9 August while filming a bull run using his smartphone.
The 32-year-old was visiting the town of Villaseca de la Sagra from a neighbouring village.
"The young man was on the path of a bull run which he was filming with his mobile phone," Jesus Hijosa, the mayor of the town told AFP News.
"A bull surprised him from behind and gored him in the neck.
"This sends shivers down our spine... we organize these events as a tradition, so that people can enjoy them, but these things happen.
"Bulls are dangerous animals and when there are a lot of people some don't pay attention... you have to have your wits about you."
Earlier in July, a French tourist was gored to death during the Pamplona festival in eastern Spain.
While the traditional running of the bulls is a very famous festival, it is fast attracting a lot of criticism from animal rights activists.
"Pamplona's streets will once again be stained with blood from some of the 50 bulls who will stumble and fall, before all go to their deaths in the bullring," said Sascha Camilli, a spokesperson for the organisation.
"These animals will be stampeded after being hit with electric prods and sharp sticks and suffering other physical torments, including being given laxatives to weaken them. They will be goaded by revellers, many drunk, who give the animals' plight no thought."