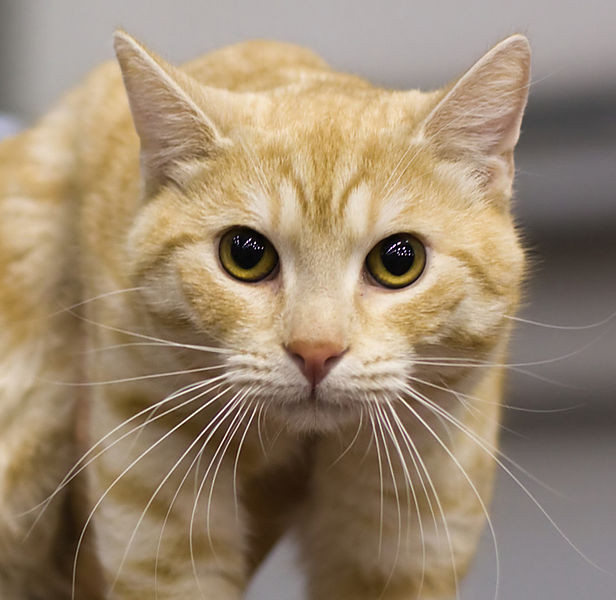 A cat which was decapitated and left on its owner's front lawn in Maidstone is thought to be the latest victim of the so-called "Croydon Cat Killer." Ella, 15, was known to her owners as Mit Mit, and she went missing on 4 July.
Ella's owner, who did not wish to be identified, said: "We've had her since she was eight weeks old. She was very shy around strangers, but showed her loving side to me. She lived a very happy life in a normal family home, which now feels empty. Let's catch these evil people before they strike again."
Tony Jenkins, 51, and his partner Boudicca Rising, 45, established South Norwood Animal Rescue and Liberty (SNARL) and have been working in conjunction with the Metropolitan Police and RSPCA in an effort to find the killer. Having seen Ella's body they believe the Croydon Cat Killer is responsible.
"We now have 28 cases confirmed by post mortem, with around 70 since February which bear the hallmarks of what is believed through forensic evidence to be the same killer," Jenkins told kentonline.
"Most of the attacks are occurring across a wide area in greater London, but we have also collected bodies from St Albans, from Northamptonshire, from Brighton, Maidstone, Manchester and Birmingham with identical wounds and are awaiting post mortem results to either rule these cases in or out of the investigation."
Police have so far only definitively linked 10 cat deaths to one individual, and have been unable to find a DNA sample. It is speculated the killer or killers may be using surgical gloves and protective clothing to avoid being bitten. In January 2016, animal welfare group People for the Ethical Treatment of Animals (PETA) offered a £5,000 ($6,614) reward for information leading to the capture of the culprit.
In 2014, the RSPCA said there were 20,258 complaints of "deliberate and often violent cruelty being inflicted upon animals." This was up from 19,683 in 2013.