The International Cricket council have rejected an appeal by the ICC's cricket committee for the use of the Decision Review System to become universal.
The appeal comes after India again rejected the use of the technology, claiming it was not 100% accurate in a statement on Monday.
A subsequent recommendation from the ICC cricket committee lobbied for universal use of the referral system in test matches and one-day internationals, however the governing body have rejected the request.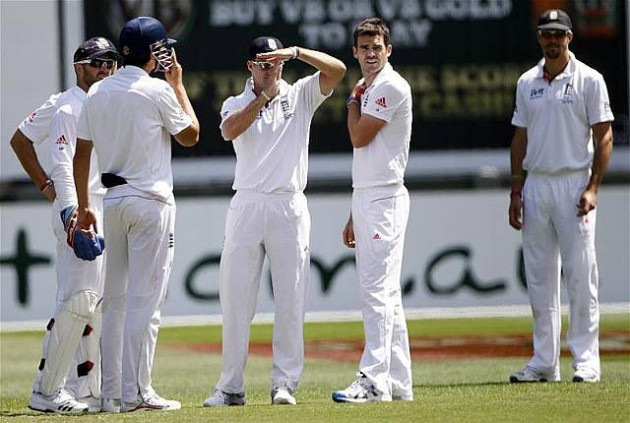 "Whilst approving the recommendations of the chief executives committee relating to the inclusion of Hot Spot cameras as part of the minimum specifications for the Decision Review System (DRS) and the amendment of the LBW protocols regarding the 'margin of uncertainty', the ICC Board agreed to continue with the present arrangement where the two competing nations in a bi-lateral series decide on the use of DRS," an ICC statement said.
The result leaves country's competing who can both agree on the use of the technology free to make use of the DRS system, while those, like India, who are unable to come to an agreement, free to opt out.
The review of the universal use of the technology was sparked by India Cricket board's refusal to comply with the technology, and insistance that they reserved the right to not make use of the system.
"The BCCI continues to believe that the system is not foolproof," the Board of Control for Cricket in India said in a statement.
"The board also sticks to its view that the decision on whether or not to use the DRS for a particular series should be left to the boards involved in that series."
With the majority of cricket's global revenue coming via India, the ICC are obligated to make the use of the technology optional, despite many other competing nations being happy to use and finance it.
Former England captain Tony Greig, while addressed the MCC Spirit of Cricket Cowdrey Lecture at Lord's, said: "It can't be good for the game when the media devotes so many words and so much ink to bad decisions, which ultimately undermines the integrity of some results," Greig said.
"The DRS is not perfect, but it does err in favour of the umpires' decisions and according to the ICC, fewer mistakes are made with its use. And furthermore, there is less conflict on the ground.
"India has two reasons for opposing it: One, because its superstars had such an embarrassing experience with it in the early days. Two, the BCCI argues that the DRS is too inexact.
"Ironically, the spirit of cricket is batting on both sides in this one. The cavalier approach says DRS is not in the spirit of cricket, but on the other hand, the Indian superstars should act in the spirit of cricket and accept the majority viewpoint."