Dedave: This autonomous underwater vehicle could make deep-sea exploration much more affordable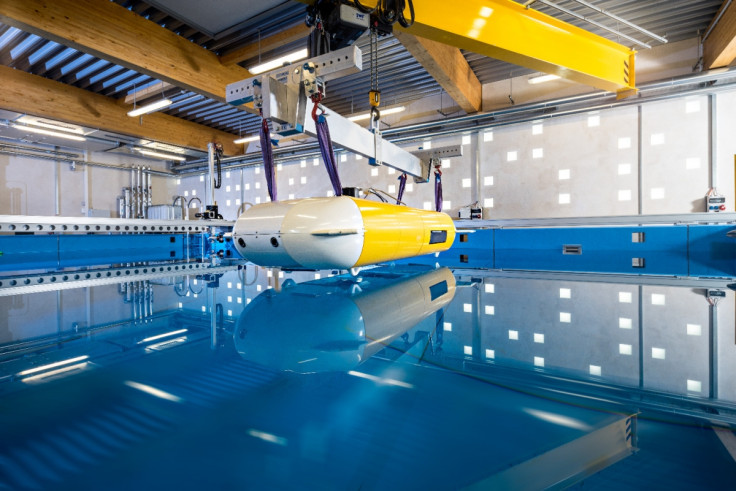 German researchers have developed a prototype autonomous underwater vehicle (AUV) that can easily be mass-produced and transported, in a bid to open up deep-sea exploration for a wide range of industrial and scientific applications.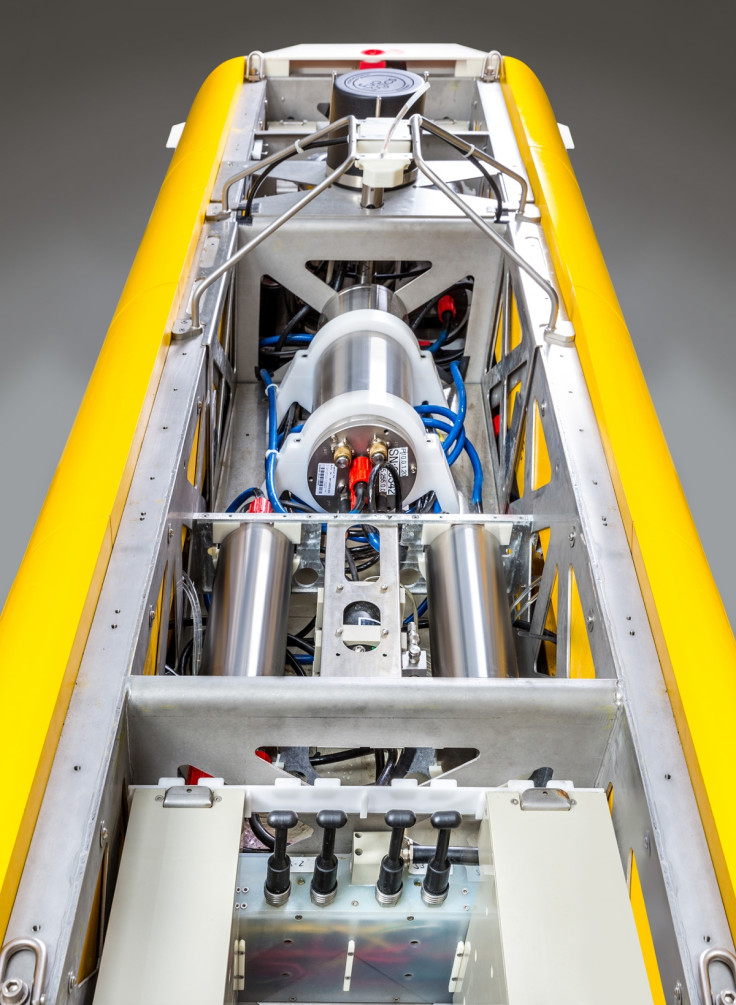 The Dedave drone contains a communications unit, an energy unit and a 1m-long space for payloads
DEDAVE, Fraunhofer
AUVs are already in existence, but they are expensive as they have to be custom-built, and complicated to deal with. In order to get one into the water, it has to be carefully lowered into the sea using a ship's winch as it is so heavy.
Because the vehicles have complicated structures, it is also difficult for crews to access the batteries when they need replacing, and it takes an hour to download observation data from the drone's processor.
Researchers at the Fraunhofer Institute for Optronics, System Technologies and Image Exploitation IOSB in Ilmenau and Karlsruhe, Germany decided to try to build a better solution in 2014, and they have come up with the Dedave AUV – a small lightweight drone weighing less than 700kg that can descend to depths of up to 6,000m.
The AUV is 3.5m long and features an open titanium support frame that makes it look like a space shuttle. It is so small that four of the vehicles can fit into a shipping container, whereas current custom-built AUVs need a whole container for just one vehicle.
The drone is powered by eight batteries that can hold enough power for up to 20 hours' worth of travel, which are stored in a compartment at the front of the AUV with a fast-release latch mechanism so that they can easily be removed and replaced.
The drone also features a communications unit based at the back of the AUV, as well as a 1m-long cargo bay where sensors can be installed, and a CAN bus system, similar to those found in cars, to ensure that there isn't a mess of cables.
The researchers foresee the Dedave being used for underwater research missions, coast guard activities, deep-sea mining and inspection and maintenance for the deep-sea oil and gas industry.
"The underwater vehicle has already passed numerous different tests. Before it goes into production, it will now undergo several weeks of deep-sea testing off the coast of Gran Canaria," said project manager Professor Thomas Rauschenbach.
© Copyright IBTimes 2023. All rights reserved.