Amid tensions in North Korea after its senior diplomat in London defected to the South, it has emerged that Thae Yong-ho's wife comes from a family that has close ties with the family of Kim Jong-un.
In a dramatic move, Thae fled to Seoul from London last week claiming that he got "tired of Kim's regime". Pyongyang reacted to the defection denouncing Thae as "human scum" and accused him of various crimes.
He was even suspected of holding a significant chunk of North Korea's funds. However, the South Korean spy agency, the National Intelligence Service (NIS), has reportedly said that Thae was not in a position to handle the state's money.
According to South Korean news agency Yonhap, a source said that the NIS had also ruled out the defected London diplomat was the son of a late general, Thae Pyong-ryol, who was an active member of the anti-Japanese campaign led by the North's late founder Kim Il-sung. It added that it is Thae's wife's family that is close to the current leader Kim.
The NIS also denied speculation that Thae had left his daughter behind in the isolated country, claiming he has only two sons.
Meanwhile, Yonhap said North Korea has ordered the adult children of its diplomats who are stationed overseas to return home. An unnamed source said the NIS told a parliamentary oversight committee in a closed door meeting that Pyongyang had issued the order as part of an apparent attempt to prevent potential defections in the future.
However, a parliamentary source said the order was not issued in the wake of Thae's defection. "It is illogical to say that such a high-ranking official (as Thae) would have made the decision just because of his children," he is quoted as saying.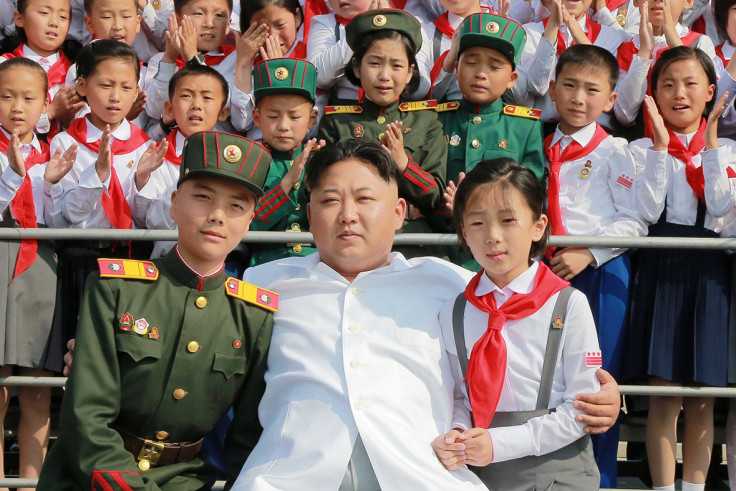 Meanwhile, North Korea is reported to have urged its young people to pledge loyalty to leader Kim ahead of a rare youth congress. According to Yonhap, it will be the country's first youth congress, since 1993 under its founder Kim Il-sung, which opens on 26 August. Kim's grandfather started the Youth League when he ruled the country. It was mandatory for all North Koreans aged between 14 and 30 to join the league.
North Korean observers in Seoul have commented that this move by Kim is an attempt to garner support from the younger generation following the international sanctions against his regime over the country's nuclear and missile tests.