Delhi Gang Rape Verdict: Suspects Found Guilty and Face Death Penalty
Four men charged with gang rape of 23-year-old woman on New Delhi bus convicted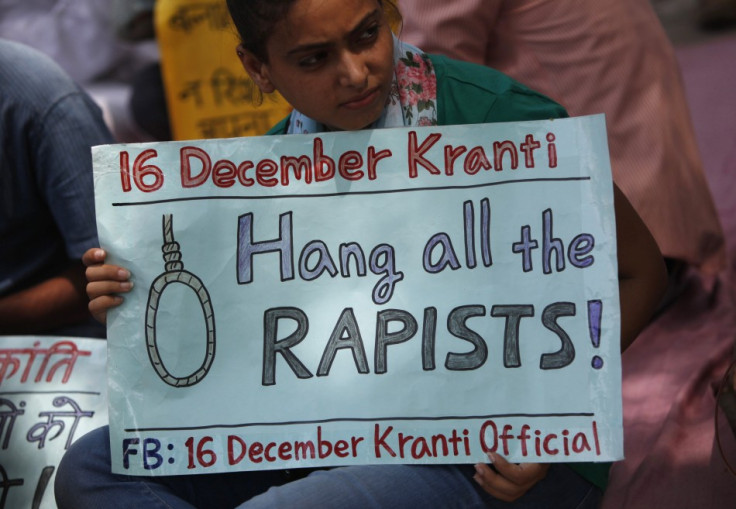 Four of the six men charged with the gang rape of a 23-year-old paramedical student in New Delhi last December have been convicted by a fast-track court.
The four men - Vinay Sharma, Akshay Thakur, Pawan Gupta and Mukesh - have been pronounced guilty of 13 offences including gang rape, murder, kidnapping and destruction of evidence by an additional sessions judge in India's capital.
When the sentence is delivered on 11 September the four men are widely expected to get the death penalty, under new laws which were introduced after news of their crime broke on 16 December 2012.
The rape caused nationwide protests, with millions of people, including the victim's family, demanding that the suspects be executed for their crimes.
The verdict was based on the girl's personal testimony before she died in hospital, as well as statements from 85 prosecution witnesses, DNA, forensic and electronic evidence.
A fifth member of the group, a juvenile who was allegedly the most brutal of the attackers, has already been convicted and sent to a correctional home for three years. The sixth member, who was driving the bus on which the girl was raped, was found dead at his jail cell in March.
'A message needs to go out'
The victim, a trainee physiotherapist, was raped in front of her male friend while travelling through the neighbourhood of Munirka on 16 December 2012. Her male companian was beaten by the gang, and both were then thrown off the bus.
The woman was treated in hospital for just under two weeks before she died from her injuries. She had suffered injuries to her abdomen, intestines and genitals.
Earlier this year, the victim's 46-year-old mother told the Wall Street Journal that her quest for the death penalty is "not about revenge. If they don't get the death penalty after committing a crime like this, there will be no end to such crimes.
"If they are hanged, it won't bring my daughter back. But if they are executed a message - the right message - will go out to those who are outside, to the public. The person who might commit a crime will think, 'If I do this, I will be punished severely'."
© Copyright IBTimes 2023. All rights reserved.