DeLorean is making a flying car - only this time it's real
Nephew of car company founder set up DeLorean Aerospace in 2012.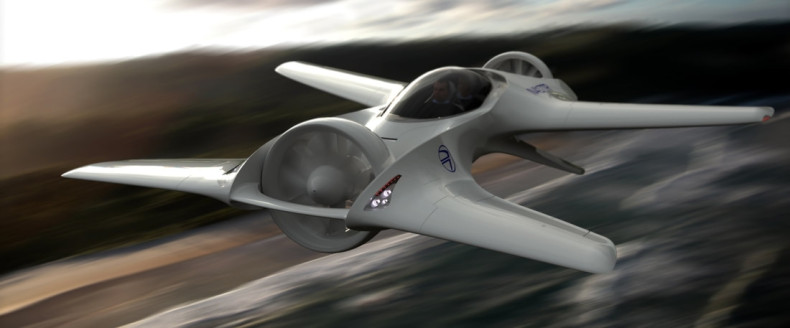 The next vehicle to be fitted with a DeLorean badge will be a real flying car. That's according to Paul DeLorean, nephew of John, creator of the car featured in Back to The Future.
Instead of following his uncle into obscure sports car production, Paul DeLorean is chief executive officer of Los Angeles-based DeLorean Aerospace.
Founded in 2012, the company plans to join the growing flying car industry with its own VTOL (vertical takeoff and landing) vehicle, complete with electric motors and autonomous flying capabilities.
Far from the dreams of a sci-fi movie director, flying cars are quickly becoming the must-have moonshot for Silicon Valley startups and aerospace veterans alike. Uber, Airbus, Google co-founder Larry Page and many more are working on making the flying car a reality.
A German startup called Lilium successfully completed the first test flight of its unmanned electric VTOL vehicle in April this year. Lilium claims the small plane can travel 300km (186 miles) between charges and at speeds of up to 300km/h.
Lightweight materials, falling production costs, more powerful electric motors and gains in battery efficiency are combining to produce the perfect storm for small, computer controlled smartphone-hailed flying vehicles.
DeLorean's effort is called the DR-7 and features two sets of wings and an electric motor at each end, each able to pivot from vertical to horizontal to propel the vehicle upwards, then forwards. The DR-7 is 20 feet long, 18.5 feet wide and features folding wings to make it easier to store.
The company claims the DR-7 can fly for 120 miles on a single charge, more than double the 50 miles quotes by Airbus' Vahana project. DeLorean Aerospace has created two scale models of the DR-7, one 30in long and another one-third the size of the final vehicle.
Speaking to Wired, DeLorean said: "We are moving forward on a full-size, piloted prototype which will carry two passengers and is designed to operate, fully electric, for a range of 120 miles." A full-size flying prototype will be completed within a year, the company says, which will be flown by remote control before human test pilots step aboard.