Democrat senators including Bernie Sanders have urged US President Donald Trump to rethink his approach to the media blackout in certain government departments.
In a letter written by 12 senators, headed by Ed Markey from Massachusetts, Trump was informed people were "deeply troubled" by the "gag order" he reportedly placed on federal agencies —restricting what they can post on social media or share with the press.
The letter stated: "The American people expect an open, transparent and honest government, and your actions are not only contrary to that expectation, they promote a long lasting culture of fear among federal employees and prevent them from following their mission to openly serve the American public.
"Given your commitment to the rule of law and peaceful transition of power, we respectfully ask that you immediately reverse course," it added.
The letter followed the reported instructions issued by Trump to employees at the Environmental Protection Agency, prohibiting them from communicating with the public or the press on certain issues.
"I don't think it's any surprise that when there's an administration turnover that we're going to review the policies," Spicer said in comments carried by The Hill. "But ... I don't have information at this time."
The president's approach to the media in general has prompted concern, particularly following the recent comments made by White House spokesman Sean Spicer about press reports of the inauguration.
Spicer said the press had incorrectly reported the size of the crowd at the inauguration, which was estimated at around 250,000 people, telling reporters there were more than a million people in the audience.
"This was the largest audience to ever witness an inauguration, period, both in person and around the globe," Spicer said in his statement.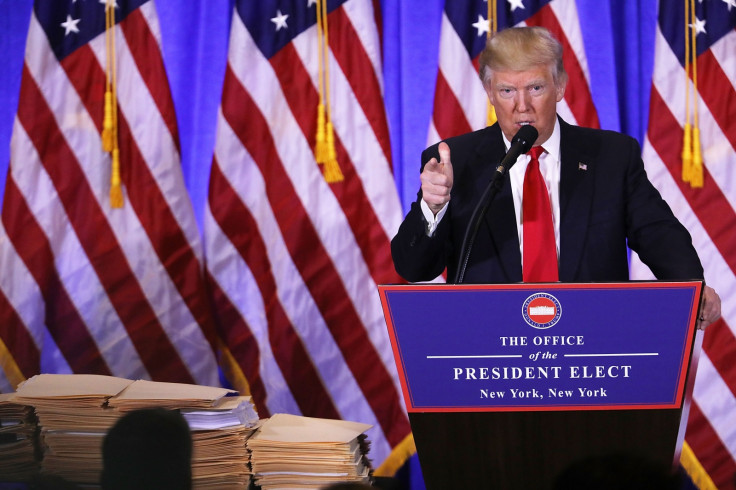 And defending his comments, Trump's adviser Kellyanne Conway said Spicer had given "alternative facts", prompting mockery from politicians and across social media.