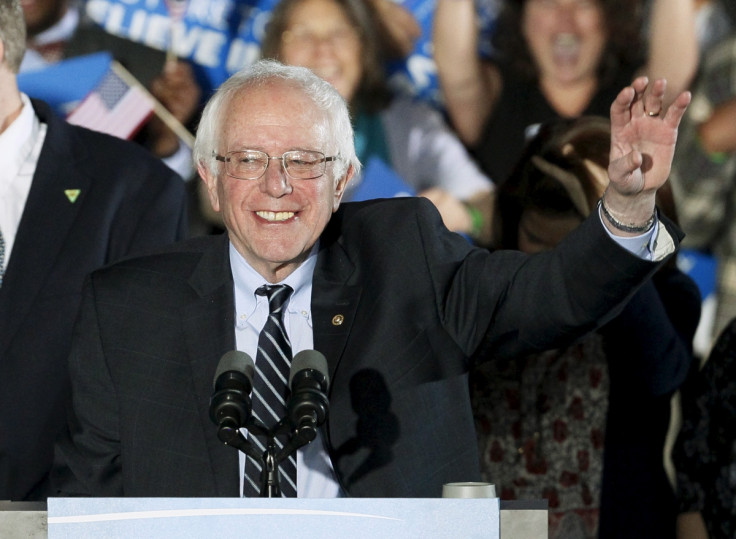 Two days after a landslide victory for Bernie Sanders in New Hampshire, the Vermont senator will face off with Hillary Clinton for the sixth Democratic debate in Milwaukee, Wisconsin. The two remaining Democratic presidential candidates are set to debate head-to-head for the second time in a PBS-hosted event on 11 February.
Sanders is coming off a major victory in the Granite State, after narrowly losing the Iowa Caucus on 1 February. The 74-year-old is hoping to capitalise on his recent victory to establish a winning streak in Nevada and South Carolina in the coming weeks. The latest Quinnipiac Democratic nomination poll released five days before the New Hampshire primary showed Sanders trailing Clinton nationally by just two points, 42% to her 44%.
Meanwhile, Clinton is coming off the devastating blow of losing New Hampshire by 20 points. Although she continues to hold the lead among Democrats, she faces an uphill battle as she attempts to woo younger voters—particularly women.
Following some controversy, the Democratic National Committee agreed to sponsor an additional four debates. The first debate was hosted by MSNBC on 4 February and another debate is scheduled for 6 March in Flint, Michigan. Two more debates will be announced for April and May.
When and Where
The Milwaukee debate will air live starting at 9pm EST/2am GMT from the Helen Bader Concert Hall in the Helene Zelazo Center for the Performing Arts at the University of Wisconsin-Milwaukee. PBS NewsHour will host the debate in partnership with Facebook, with co-anchors and managing editors Gwen Ifill and Judy Woodruff moderating. Like previous debates, viewers will be able to follow along on Twitter using the hashtag #DemDebate.
How to Watch
The debate will be available on two main platforms. PBS will broadcast the debate live on local PBS stations and will live stream it on the PBS NewsHour website. No mobile streaming option appears to be available.
The next Democratic debate will not be until 6 March in Flint, Michigan after several primaries and caucuses. Sponsors for the seventh Democratic debate have not been released. IBTimes UK will be live blogging the debate beginning at 9pm EST/2am GMT.