Hours after the US threatened to impose sanctions on those responsible for violence during upcoming elections in the Democratic Republic of Congo (DRC), a senior official from the African nation has said he is on a "pleading mission" to request Washington to not have sanctions against the country.
Barnabe Kikaya, a senior adviser to DRC President Joseph Kabila, said on Friday (16 September) that he was going to appeal to the US officials against the imposition citing it could hurt the process of holding the country's first peaceful transition of power.
Washington warned of sanctions against political parties and leader for delaying elections, which are due on 27 November. The delay has led to protests and arrests as Kabila, who took charge after his father was assassinated in 2001, is reportedly trying to extend his term.
Kikaya told Reuters that he has informed the US that Kabila was not seeking to extend his term.
"I'm in a pleading mission because there are two resolutions that were pending in the House to impose sanctions on Congolese officials," Kikaya said. "My mission is to plead with American officials and to prove to them that sanctions are not a solution to help us resolve our problems."
According to the Congolese constitution, he is required to step down at the end of his second term. But critics and the opposition fear the president is trying to cling to power ignoring the legal limit to be in the position for only two terms.
Although the US has said it would support talks between the warring parties, it said there was still a lack of clarity over what exactly the agreement would include. Speaking on the condition of anonymity, the official told Reuters that Washington wants to make sure the Congolese government include all the related parties – opposition and civil society too - in the discussions.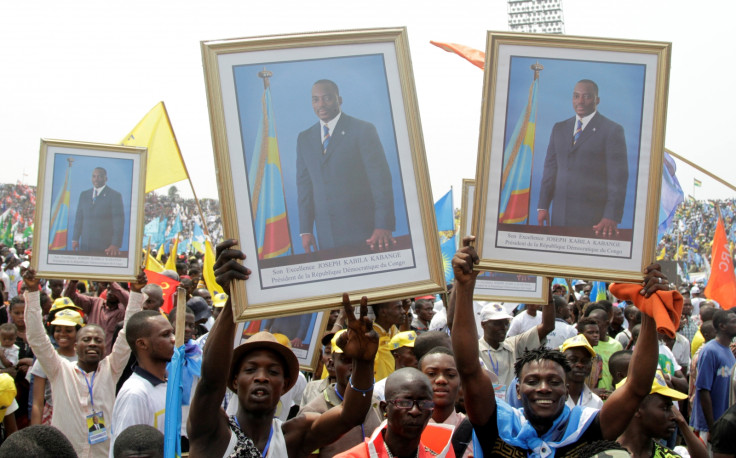 The US on Friday (16 September) insisted that it was "ready to impose additional targeted sanction on perpetrators".
A statement released by the state department said, it was calling on all sides to "reject violence and inflammatory rhetoric during this transition and believes that any individuals responsible for perpetrating violence of repression, or for inciting imminent violence, should be held accountable."